Archive series 10th : the Benesse House Museum
"Benesse Art Site Naoshima - Archive series" takes a look back through the records of Benesse Art Site Naoshima, the art project founded in the 1980s. In this 10th installment, we will be introducing the Benesse House Museum (1992).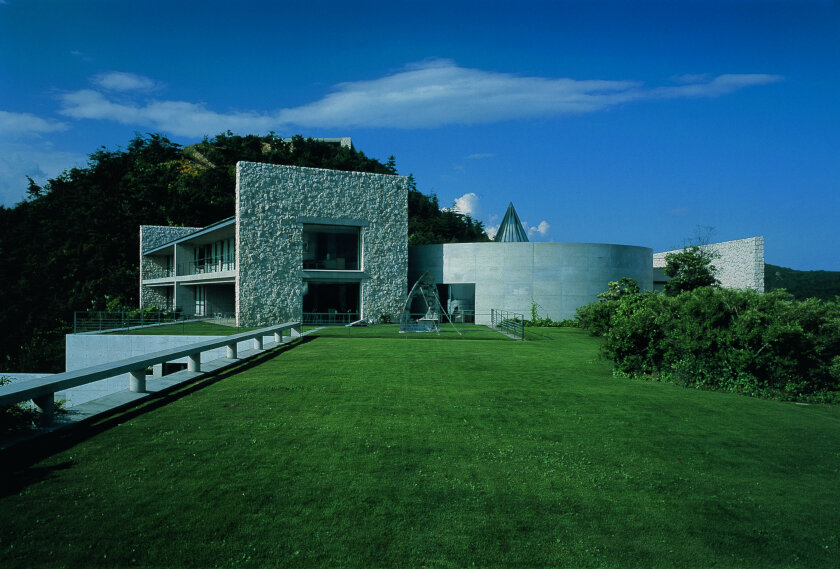 Benesse House Museum opened in 1992 as a facility integrating a museum with a hotel, based on the concept of "coexistence of nature, art and architecture." Designed by Tadao Ando, the facility is built on high ground overlooking the Seto Inland Sea and features large apertures that serve to open up the interior to the splendid natural surroundings.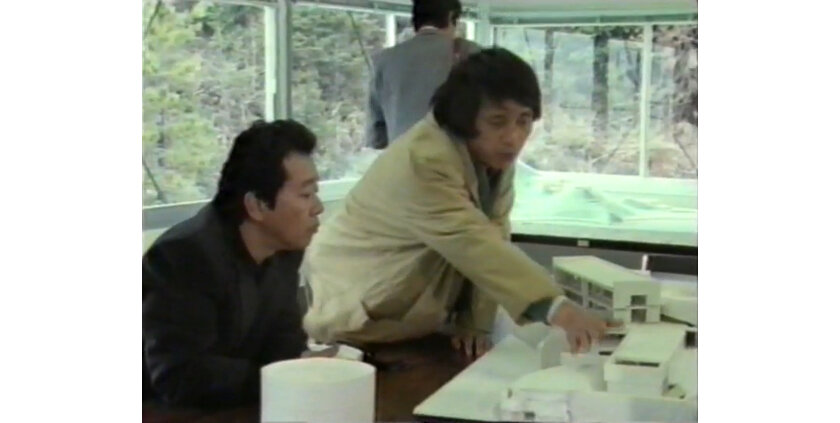 Benesse House was built and opened by Benesse Holdings (named Fukutake Publishing at the time) in 1988, as part of the Naoshima Cultural Village Project, which they began in Naoshima with the goal of "developing people and culture." Tadao Ando, who oversaw the creation of Naoshima International Camp, which was opened as part of this project in 1989, was commissioned for the design, and after several rounds of discussion and idea sharing between donors, designers, and contractors, the museum became a reality.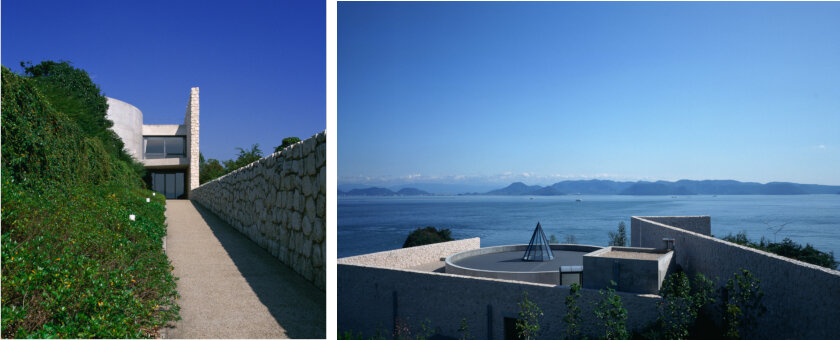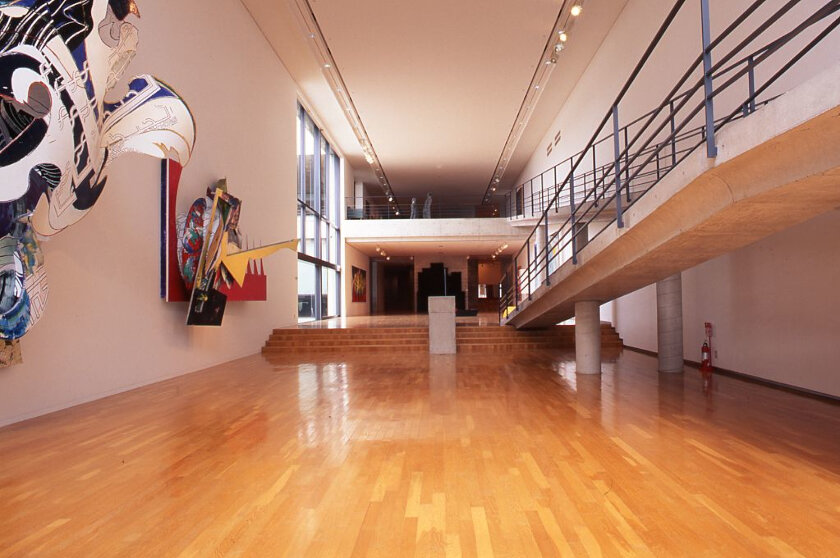 Surrounding Benesse House is a nature-filled area designated as part of Seto Inland Sea National Park. When building Benesse House, the creators focused on keeping the beautiful natural scenery of Setouchi in the forefront, and making use of the facility's surroundings. When Ando first saw the area, he thought, "I want to embed the whole building in the ground."

By making use of the sloping ground to bury half of the building underground, Ando avoided ruining the Setouchi scenery, and made it so that the sea could be seen from inside the building. With one underground floor and three above ground floors, the large apertures placed all around the building and the slopes boldly connecting each floor bring the Setouchi scenery inside the facility, offering visitors a diverse visual experience.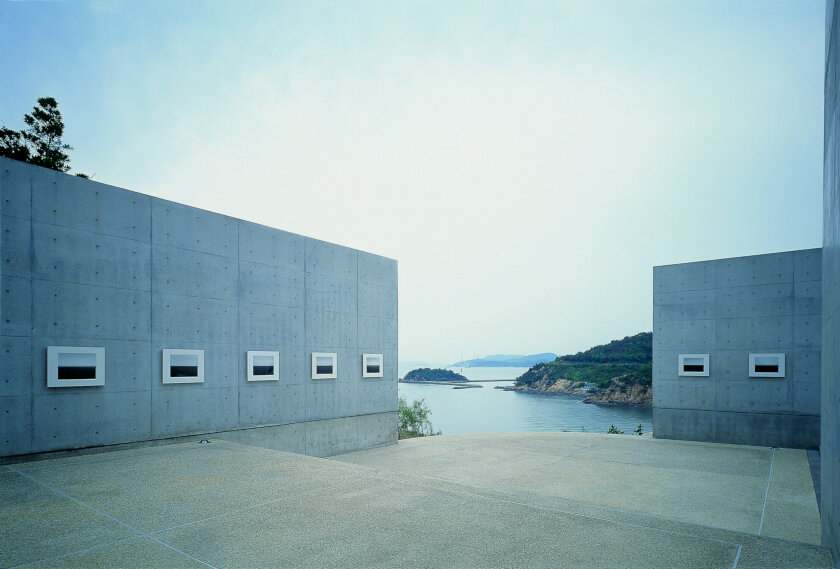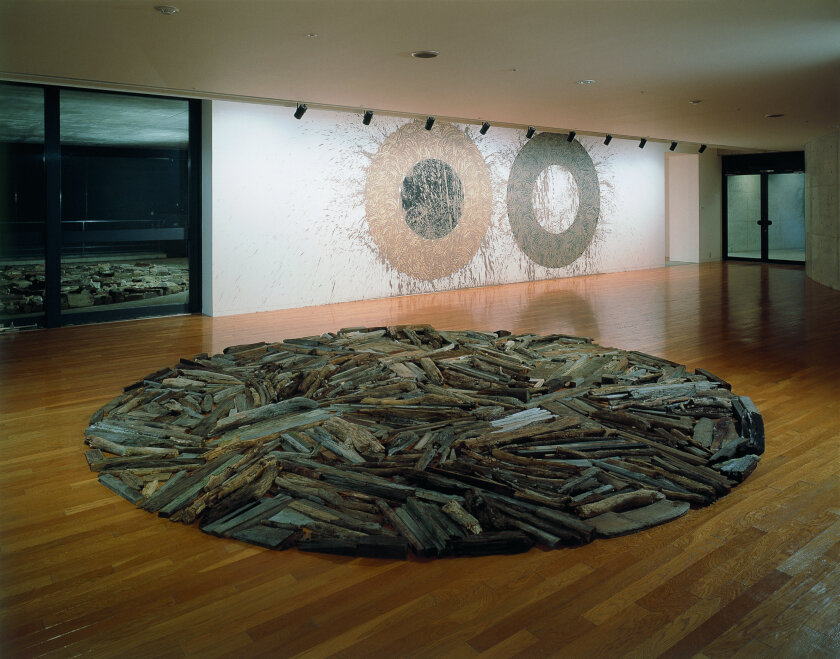 In addition to the pieces in exhibitions, such as paintings, sculptures, photos, and installations, Benesse House is also home to permanent installations of site-specific works created by the artists specifically for this location. Benesse Art Site Naoshima has artists create these installations so that the works are not overshadowed by the unique architectural space around them. One could say that this method of combining nature, art, and architecture to create an uncommon location would not exist if not for Benesse House.