Archive series 9th : the Inujima Seirensho Art Museum
"Benesse Art Site Naoshima - Archive series" takes a look back through the records of Benesse Art Site Naoshima, the art project founded in the 1980s. In this 9th installment, we will be introducing the Inujima Seirensho Art Museum, opened in 2008.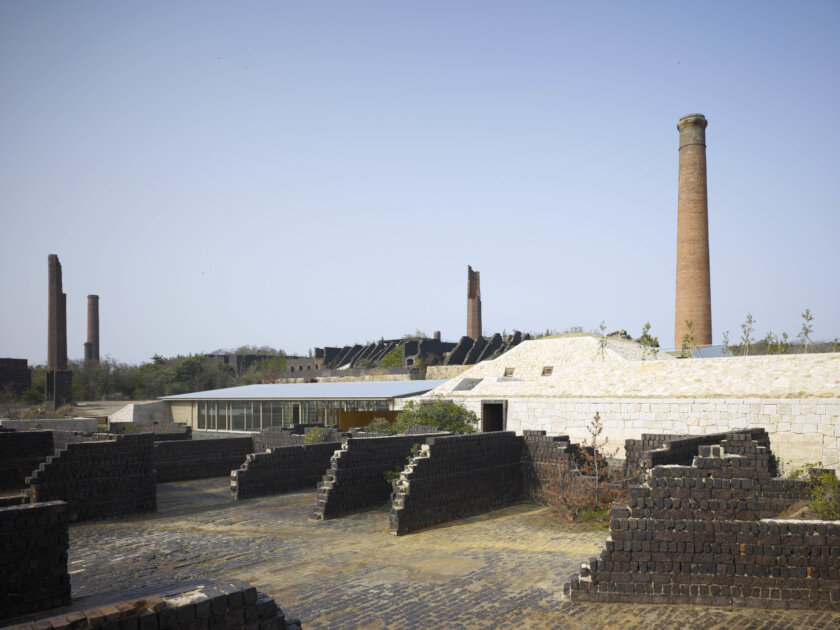 Located on the island of Inujima in Okayama Prefecture, the museum was created by preserving and restoring a copper refinery that was built in 1909 and shut down in 1919. The museum features the architecture of Hiroshi Sambuichi, which makes use of natural energy to place no burden on the environment, and artworks of Yukinori Yanagi, who finds a motif in Yukio Mishima, the writer who rang the alarm bell over the modernization of Japan. A water purification system that draws on the power of plants has also been introduced at the museum.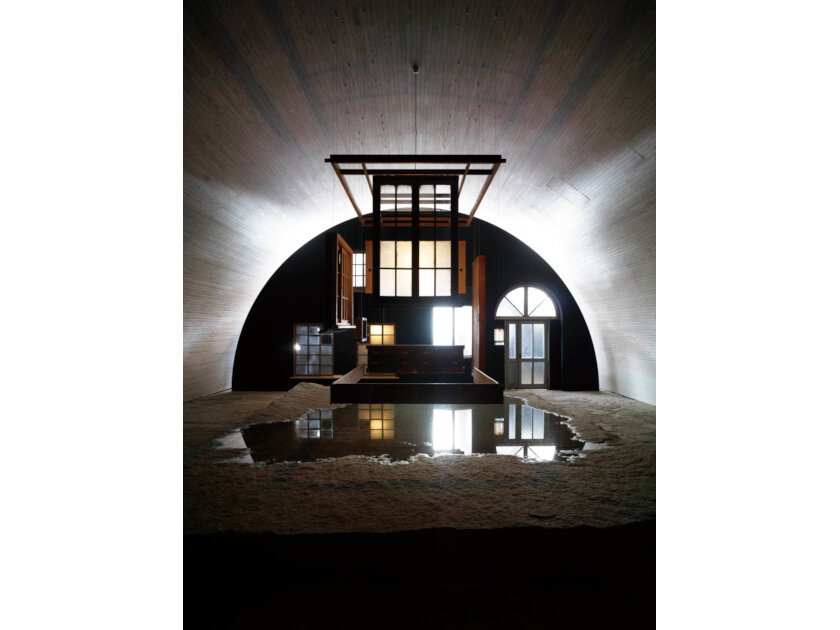 The photo below shows the scene when a gigantic monolith was transported into the museum and installed during construction of the structure. Inujima has been known from long ago as an island that produces high-quality granite; stone from the island is used in areas including the stone walls of Osaka Castle and the torii gates of Tsurugaoka Hachimangu. This 44-ton monolith placed in the museum was cut on Inujima. Installation of the giant stone in the narrow space was made possible by craftsmanship and ingenuity cultivated on Inujima.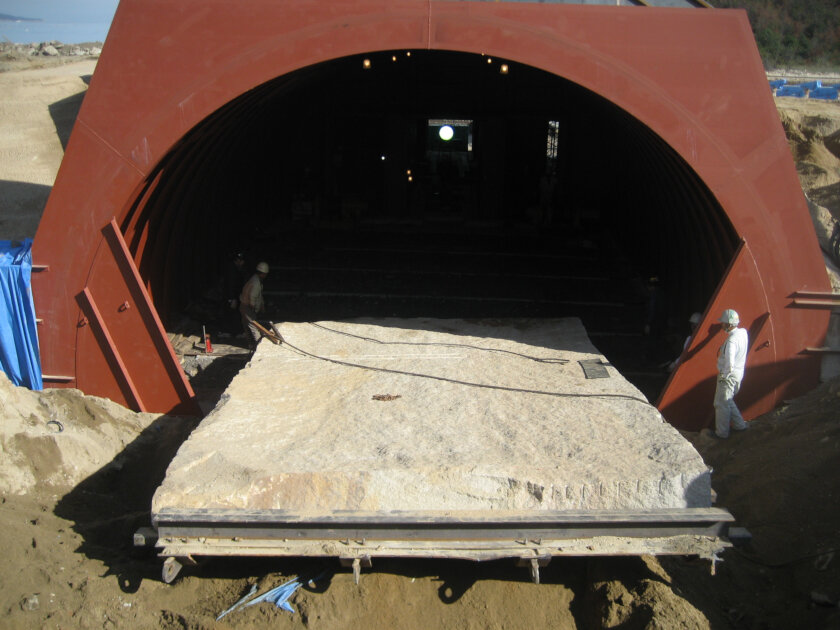 This monolith plays an architectural role in the museum, holding down the summer temperature rise in the space through its heat-storing properties. It even plays an important role in the museum's works, making airflow visible through shimmering water in the shallow depressions of the stone, and revealing the full-circle sun of a solar eclipse reflected in the water.

The concept behind the Inujima Seirensho Art Museum, that of "use what exists to create what is to be", is expressed powerfully through the use of not only the chimneys and slag bricks of the refinery but also a variety of items and characteristics unique to Inujima.