Miyanoura Gallery 6
Miyanoura Gallery 6 is a gallery opened in Miyanoura, on Naoshima Island, in the summer of 2013. It was designed along with the neighboring park by architect Taira Nishizawa as a place for both island residents and tourists to visit and enjoy, using the former pachinko parlor Pachinko 999, which had once been a popular entertainment facility for the islanders.
It is here, in Autumn 2019, that the Setouchi "  " Museum project will begin.
Information
Hours:

10:00 a.m. - 5:00 p.m.
Closed:
Admission:

JPY 520
*free for children 15 and under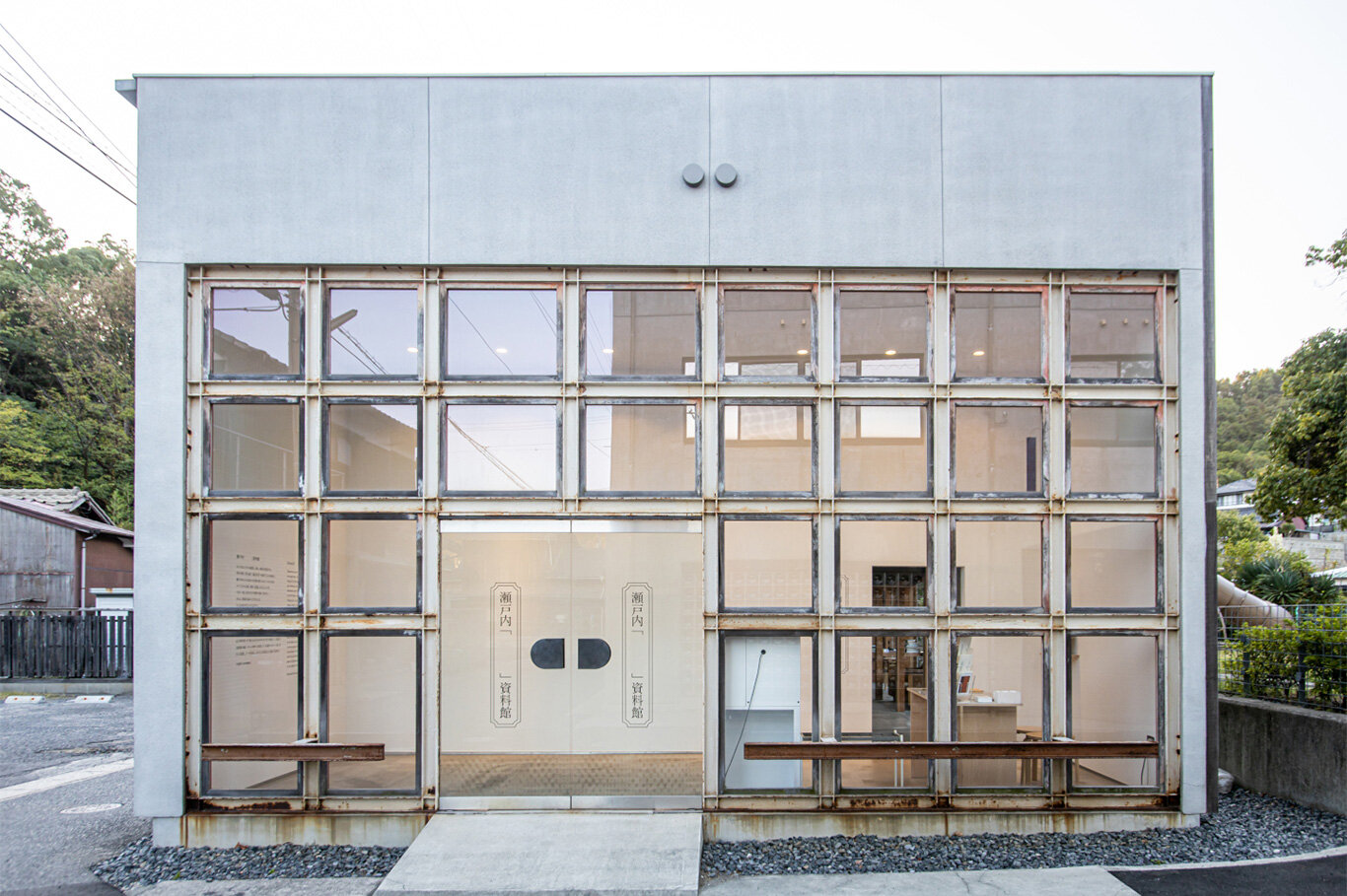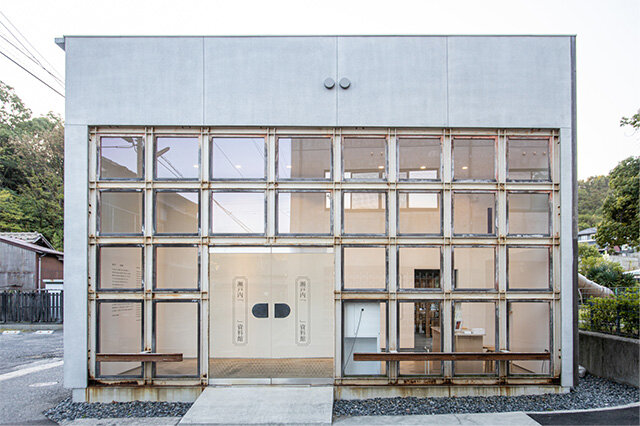 Setouchi "  " Museum
Setouchi "  " Museum was founded as a place for people living in Setouchi, people with connections to the area, and experts from a range of fields to meet, research, collect, exhibit, and discuss topics such as the scenery, landscape, culture, and history of the Setouchi region. The works will be recorded and preserved, and used for further exhibitions. This project is directed by artist Motoyuki Shitamichi.
Supervisor
Motoyuki Shitamichi
Motoyuki Shitamichi was born in Okayama in 1978. In 2001, he graduated from the Department of Painting in the College of Art and Design at Musashino Art University. He has continuously put out work in the form of exhibitions, publications, and workshops, including his "Bunkers" series (2001-2005), which investigated the present day remnants of the War in Japan, "Sunday Painter" (2006-2010), in which explores the pictures and memories left behind by his grandfather, and "torii" (2006-), in which he pursues the Japanese colonists left outside of Japan's borders, and the remnants of Japan's foreign invasions. Shitamachi's art is based in fieldwork, and aims to use methods such as photography, events, and interviews in order to edit, and in doing so visualize, the stories and everyday occurrences that lie buried and forgotten in life. He has participated in numerous exhibitions both in Japan and abroad, including an appearance at the Japan Pavilion of the Venice Biennale 2019. Shitamachi has also worked as an author in parallel to his career as an artist, and has participated in numerous groups and collaborations with a variety of people, producing works such as "Re-Fort Project" (2004-), "New Antique" (2014-), "Traveling Research Laboratory" (2015-). Since in 2019, supervised the project of Setouchi "  " Museum, assumed the office of Chief Director of the Museum.
Architecture
Architect
Taira Nishizawa
Miyanoura Gallery 6 is the first exhibition facility to be constructed in an area inhabited by the people of Naoshima. The original facade for an old pachinko parlor, loved by the local people, has been left as it is to enable them to become familiar with the facility, but the building itself has been completely renovated into an exhibition facility.

In the exhibition room, approximately 400 louvers have been installed on the ceiling to enable the works to be viewed in natural sunlight. The sunlight and natural light that pours through the ceiling louvers change the interior with shades of monochrome to provide a space for the works that changes in accordance with the season and the time of day.

A rest terrace has also been created on the lawn of an adjacent children's park, and the visitors' exit from the gallery is located beside the park so that visitors can share space with the children of Naoshima, enabling the gallery to be a combination of an indoor and outdoor facility together with the front courtyard.
Information
Facilities and Services
For handicapped visitors
(1)Accessibility
Due to characteristics of facility, some places are not accessible for visitors with disabilities and special needs.
We ask for your understanding.
We will support you as much as possible when you visit us, so please contact and discuss directly with our facilities.

(2)About lending wheelchairs, etc.
・Wheelchairs: Not available.
・Writing tools: Available.
・Multi-purpose toilets: Not available.
・You may enter our facilities with a service dog, a seeing eye dog, and/or a hearing assistance dog.
Contact
Miyanoura Gallery 6, 2310-77 Naoshima, Kagawa 7613110 Japan
Tel. +81-(0)87-892-3754 (Fukutake Foundation)
Fax. +81-(0)87-840-8285
Inquiry form