Naoshima Bath "I♥︎湯"
This is an art facility created by artist Shinro Ohtake where visitors are actually able to take a bath. "I♥︎湯" was created to provide both a place for Naoshima residents to rejuvenate and as a venue for exchanges between Japanese and international visitors and locals to take place. The exterior and fittings of the bathhouse, from the bath itself to the pictures decorating the walls, the mosaics, and even the toilet fittings, all reflect the universe of the artist.
The bathhouse is operated by the Town-Naoshima Tourism Association.
Come visit and soak in the tub, and experience art with your entire body.
Hours & Admission
Hours:

1:00 p.m.-9:00 p.m.
Closed:

Mondays
*Open on Mondays for national holidays but closed the next day.
*Closed temporarily for maintenance, as needed.
Open Days Calendar
Admission:

JPY660
*15 and under: JPY310(free for children 2 and under)
*Naoshima residents: JPY320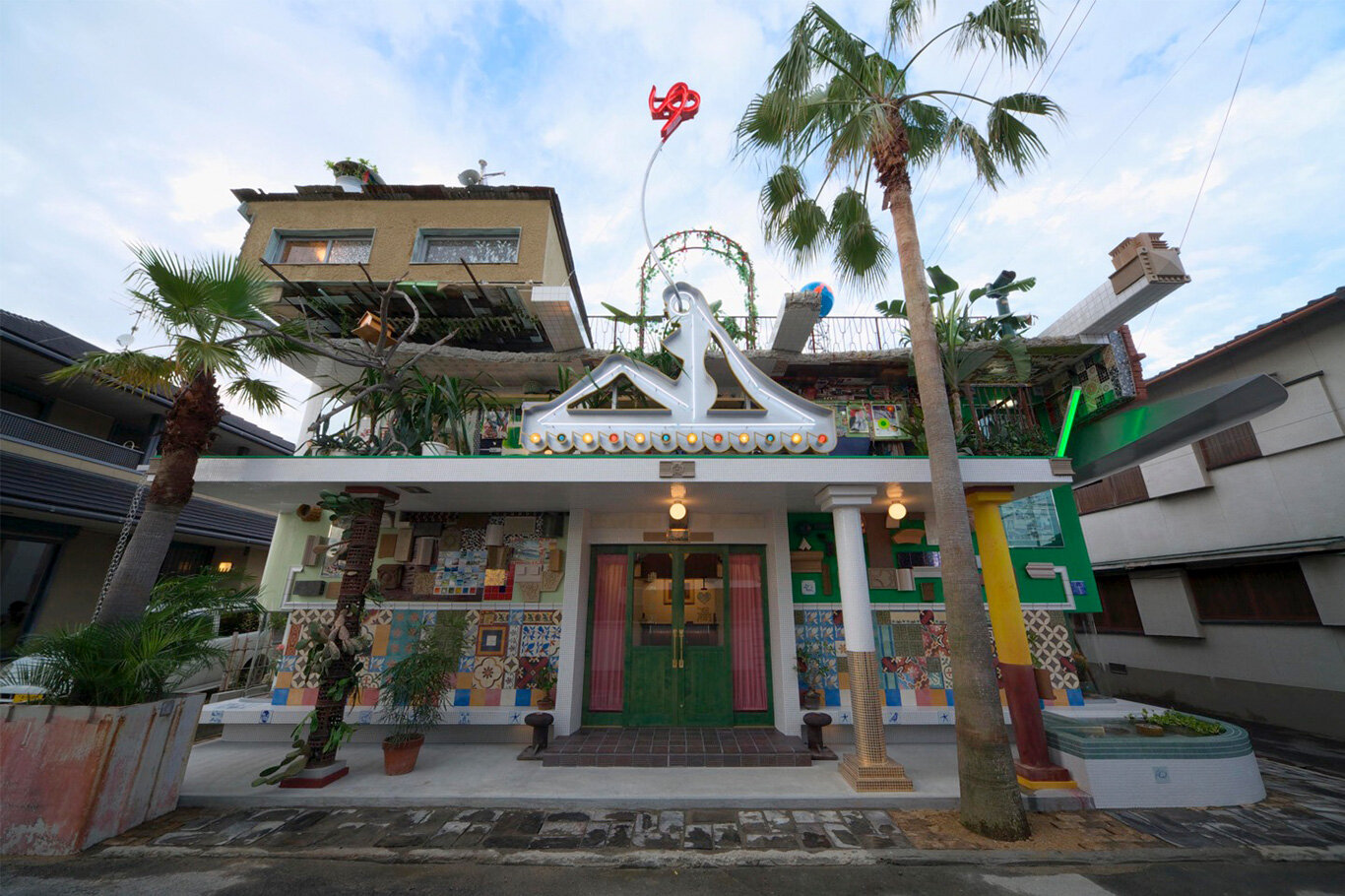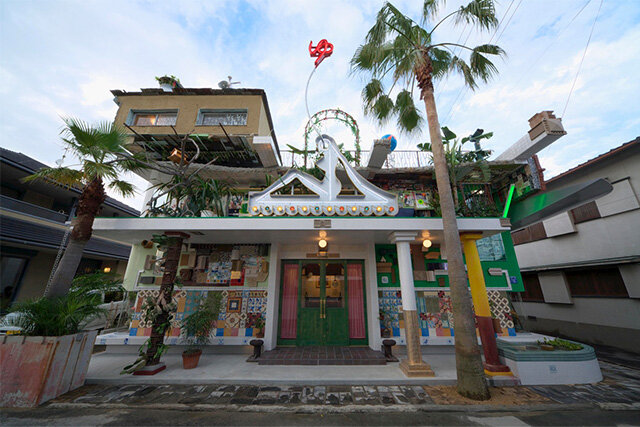 Artist
Ohtake's scrapbook methodologies are applied across three-dimensions from the exterior to the interior spaces, including the bathtubs, wall murals, mosaic, and the ceramics of restrooms.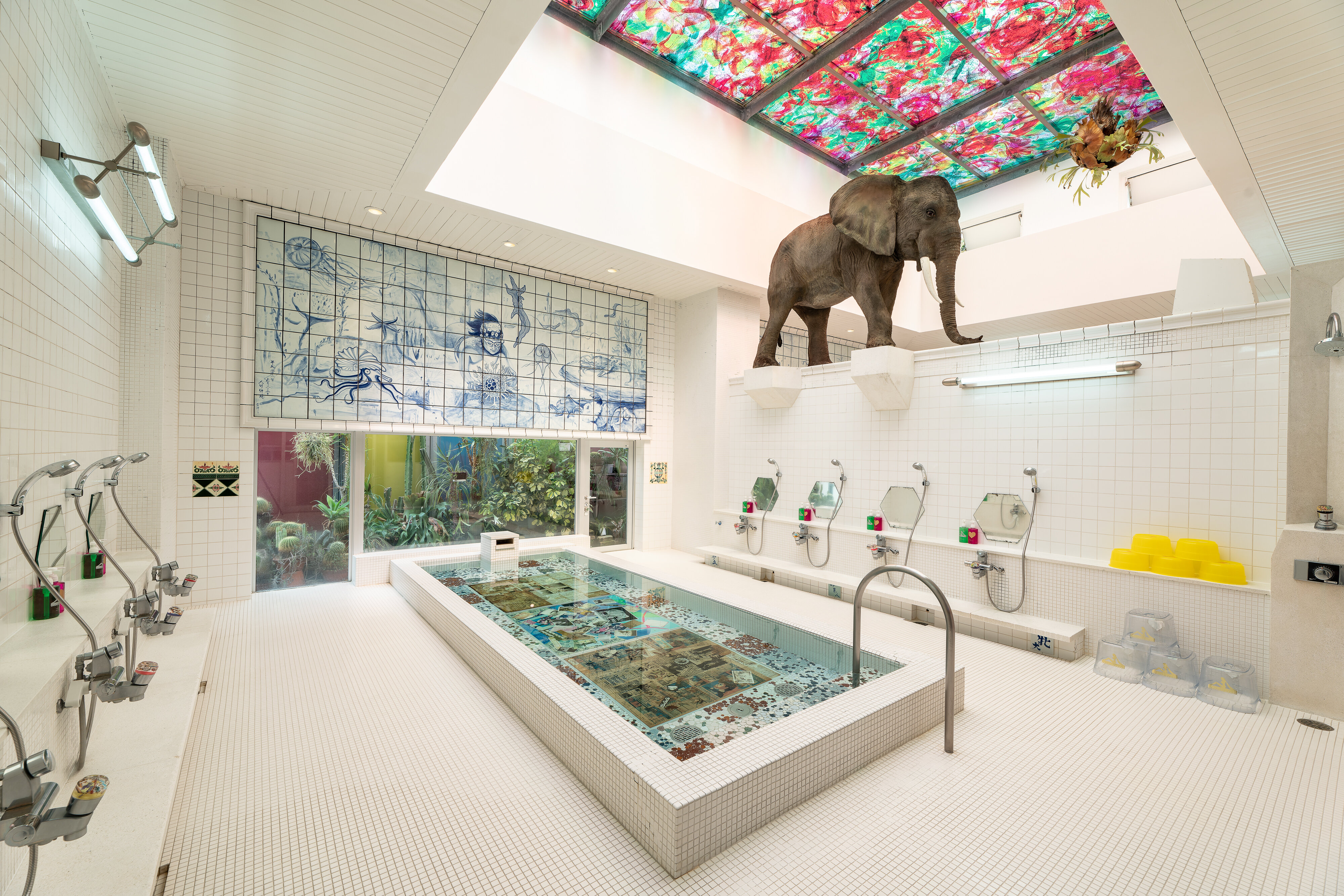 Naoshima Bath "I♥︎湯"

2009
Other Facilities
Shop
Naoshima Bath
"I♥︎湯" Bandai
Original Naoshima Bath I♥︎湯 products are available for purchase at the Bandai (front counter).Our varied product line-up includes T-shirts for after your bath, colorful towels, and other bath-related items.
Hours:

1:00 p.m.-9:00 p.m.



Closed:

Bandai is closed when the facility in closed.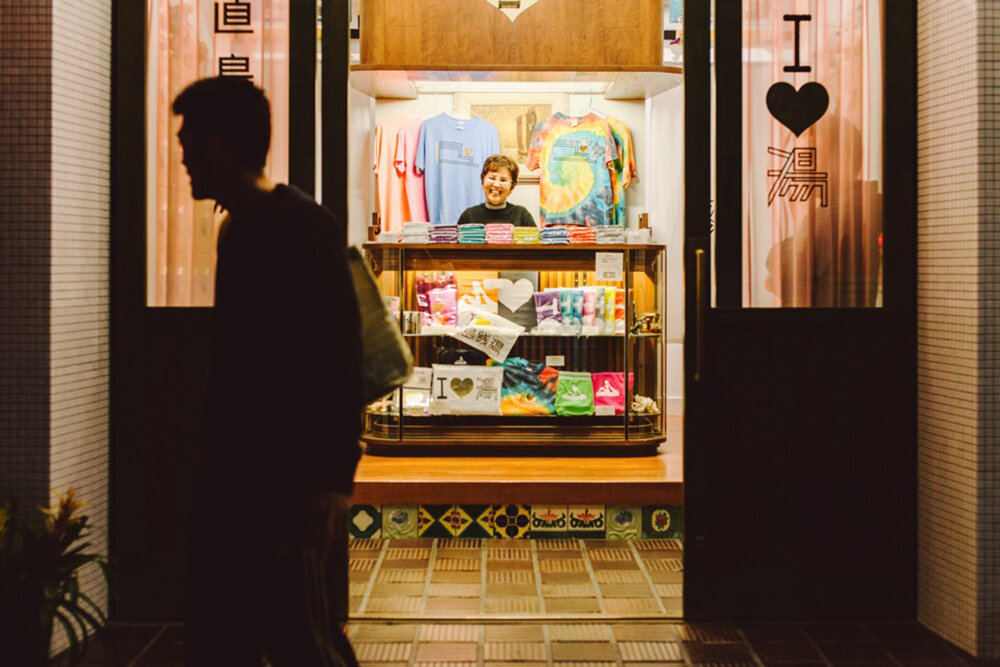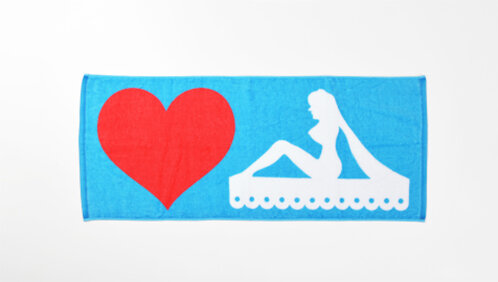 A vivid design, with large eye-catching motifs of Love-Mi and a heart. The towels are produced in Imabari, a renowned towel production area, are very soft and have excellent water absorbency.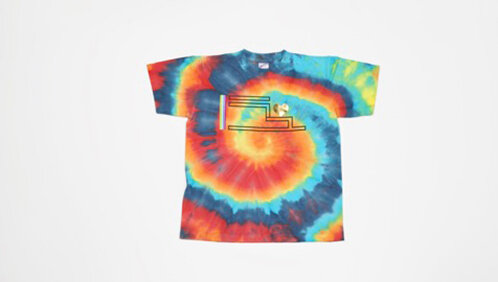 Original design by Shinro Otake. This T-shirt is recommended for the Naoshima Bath "I♥︎湯", clearly presenting Otake's outlook on the world on a colorful tie-dye base.
Information
Facilities and Services
For handicapped visitors
(1)Accessibility
Due to characteristics of facility, some places are not accessible for visitors with disabilities and special needs.
We ask for your understanding.
We will support you as much as possible when you visit us, so please contact and discuss directly with our facilities.

(2)About lending wheelchairs, etc.
・Wheelchairs: Not available.
・Writing tools: Available.
・Multi-purpose toilets: Not available.
Requests to visitors
When visiting the bathhouse
・Please use the municipal pay parking area (3 minutes from the bathhouse) to park your car.
・The bathhouse is in a residential area. Visitors are requested not to make noise when leaving and not to enter the yards of private residences.
・The bathhouse becomes crowded after the arrival and before the departure of the regular ferry. Please allow yourself enough time to enjoy your visit.
When using the baths
・Please refrain from taking a bath if you fall under any of the following provisions.
A person who has infectious diseases that may infect from person to person through the bathing.
A person who has diarrhea.
A person who has been drinking too much.
A member of organized crime groups.
・Smoking and taking photos inside the building are prohibited.
・Bathing suits may not be worn in the baths.
・Please remove your clothes before entering the bathrooms (lockers are provided).
・Please wash your body with soap before entering a tub.
・Although soap and shampoo is provided, towels cannot be borrowed from the bathhouse. Visitors may bring their own, or purchase what they need at the attendant's desk.
・Please do not soak towels in a bath. Please do not wash your hair and body in the bathtub.
About using drone
・It's strictly prohibited to operate Unmanned Aircrafts (UAs) /Drone in Benesse Art Site Naoshima premises without our prior permission due to safety assurance reasons for the people, architecture and artworks.
Contact
2252-2 Naoshima, Kagawa 7613110 Japan
Tel. +81-(0)87-892-2626 (Town Naoshima Association 8:30 a.m. - 6:00 p.m.)
Inquiry form