Archive series 7th : "Cylinder Bisected by Plane" by Dan Graham
"Benesse Art Site Naoshima - Archive series" takes a look back through the records of Benesse Art Site Naoshima, the art project founded in the 1980s. In this 7th installment, we will be introducing Dan Graham's pavilion, Cylinder Bisected by Plane (1996).

The pavilion stands on the lawn that spreads in front of the Benesse House Park building. Titled Cylinder Bisected by Plane, this cylindrical artwork brings together the reflection of 360 degrees of the scenery that surrounds it. Opened in 1996, this is the first work created by an overseas artist to exhibit at Naoshima.

Its reflective glass walls overlay the reflections of the scenery to its front onto the landscape behind it. When one enters the structure from either of its two entrances, the view of the surrounding sea and mountains, of other people, and oneself appear intertwined in elaborate ways. The compound spectacle, in which one cannot distinguish what gets reflected from what is visible through the glass, stimulates new ideas regarding the relationship of oneself and one's surroundings and the uncertainty of vision itself. Furthermore, as the amount of light that passes versus reflects changes depending on how much light hits either side of the reflective glass, the artwork's viewing experience changes with the season and the weather, and the ever drifting sun's position in the sky.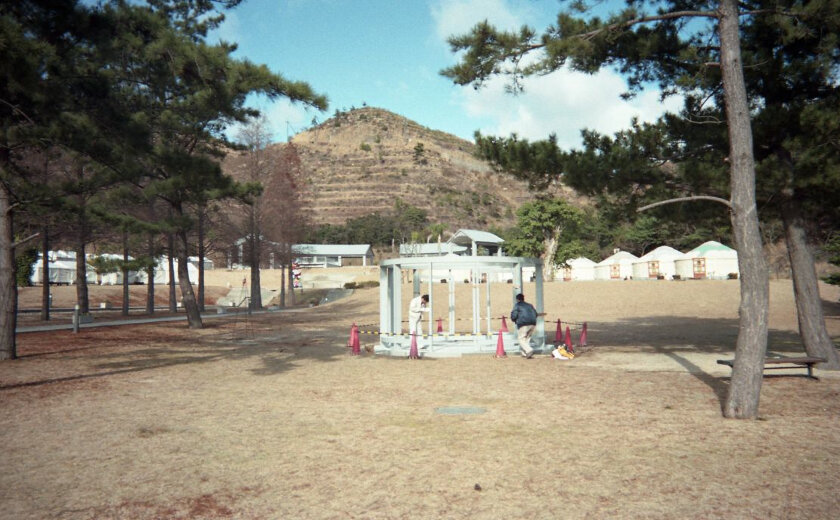 Since that time to this day, in 2020, the pavilion's presence and its installation site have not changed. On the other hand, its surroundings have changed somewhat -- the old campsite got closed, a new hotel got constructed, and some artworks have been moved to other spots. The pavilion has been at the site since long ago, and it gives purpose to ponder about the times and things that have changed and things that don't.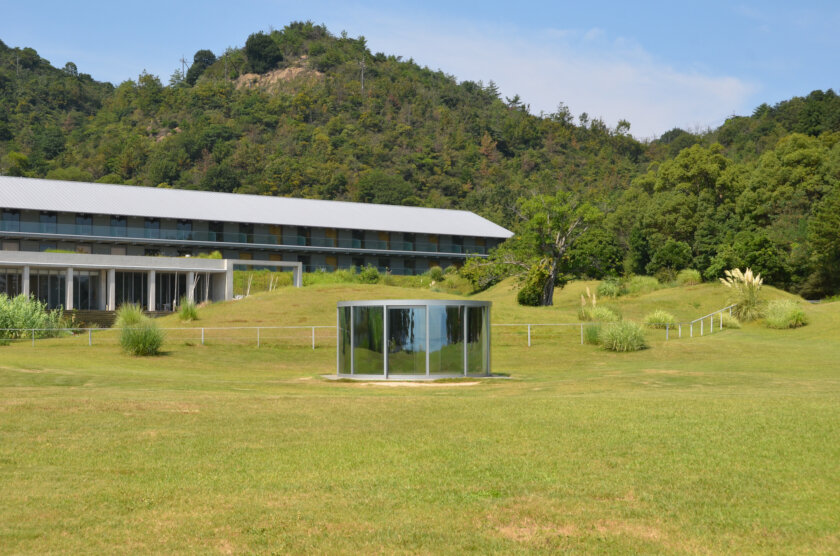 For more information, refer to the October 2019 issue of the Benesse Art Site Naoshima Periodical Magazine, pages 16 - 18.