Pannaphan Yodmanee, the winner of the 11th Benesse Prize visits the islands
The Benesse Prize celebrates artists whose practices embody an experimental and critical spirit. With the aim of supporting the work of such artists, winners are commissioned to create a work to be exhibited at Benesse Art Site Naoshima, in addition to receiving a cash prize. Past Benesse Prize recipients include Cai Guo-Qiang, Olafur Eliasson, Janet Cardiff & George Bures Miller and Anri Sala, to name a few, and each has realized a site-specific work at Benesse Art Site Naoshima. Cardiff and Miller unveiled their site-specific work Dreaming Naoshima in March 2016 in one of the guestrooms at the Benesse House hotel on Naoshima island, and Anri Sala's site-specific installation All of a Tremble at TESHIMA SEAWALL HOUSE opened in October of 2016.
Since its inception in 1995, the Benesse Prize has been awarded ten times to artists participating in the Venice Biennale. After twenty illustrious years in Venice, the award moved to Asia in 2016, acknowledging the drastic changes in the circumstances and environment defining contemporary art production today. The 11th Benesse Prize*1 was presented in collaboration with Singapore Biennale 2016 and was open to all artists participating in the event.
Last October, five artists were shortlisted after a primary selection. The final winner was chosen among this shortlist by Benesse Holdings, Inc and Fukutake Foundation, and was announced at an award ceremony held in Singapore in January, 2017. The prize was awarded to Pannaphan Yodmanee from Thailand. In addition, Zulkifle Mahmod*2 from Singapore was also honored as the recipient of the Soichiro Fukutake Prize - a special award presented on the occasion of this inaugural Asian edition of the Benesse Prize.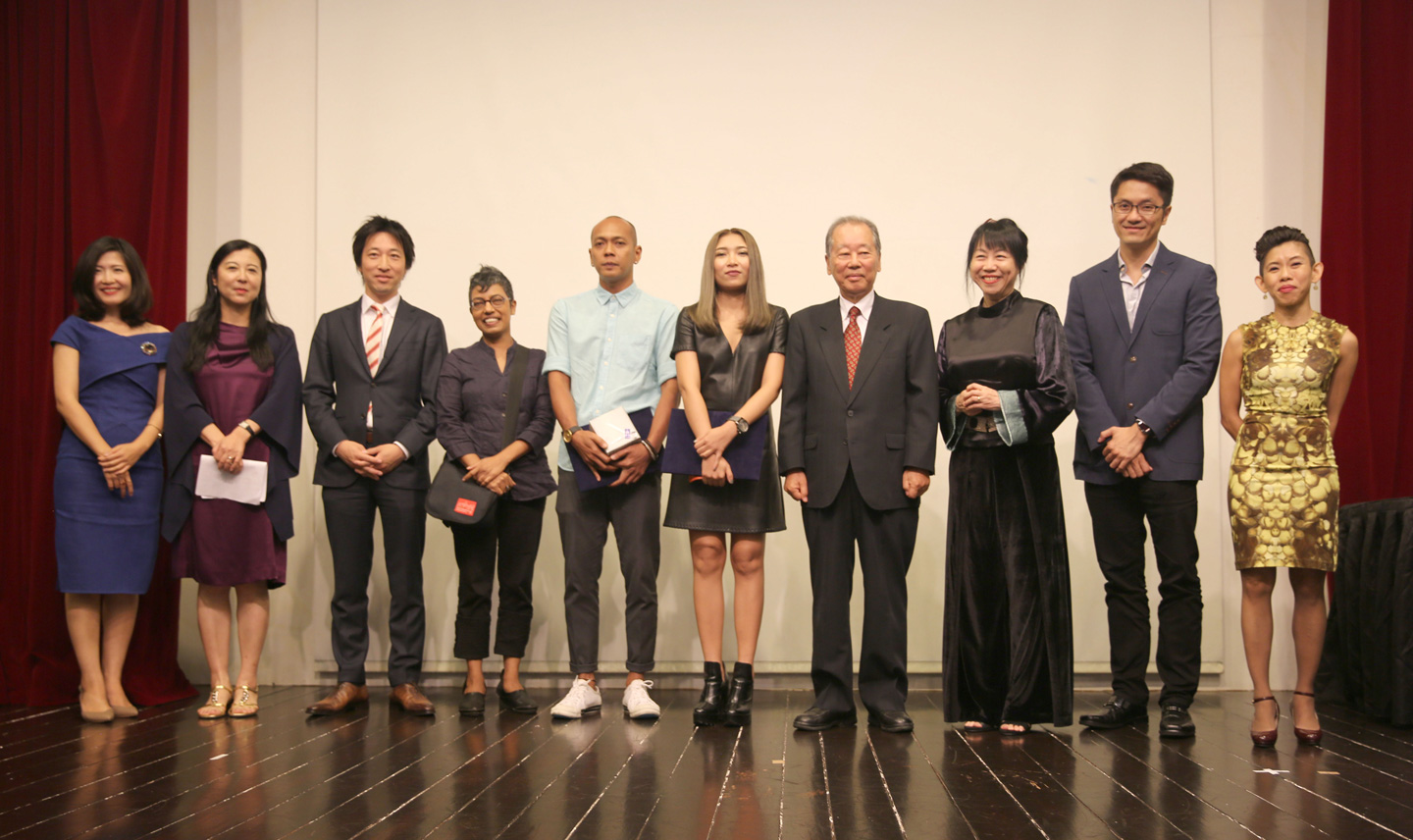 Pannaphan Yodmanee was born in Nakhon Si Thammarat in southern Thailand in 1988. She studied Buddhist Art as a child. Focusing on the relation between Buddhist teachings and humanity, her work portrays such universal themes as fear, loss, suffering, devastation, and the karmic cycles of death and rebirth. Combining traditional Thai art objects and contemporary elements, along with drawings and sculptures, she creates artistic spaces reminiscent of a spiritual world beyond a specific religion. Based in Bangkok, Yodmanee began exhibiting in the mid-2000s. In 2015, her work was showcased at the Thailand Eye exhibition at Saatchi Gallery in London, and later at the Bangkok Art and Culture Centre.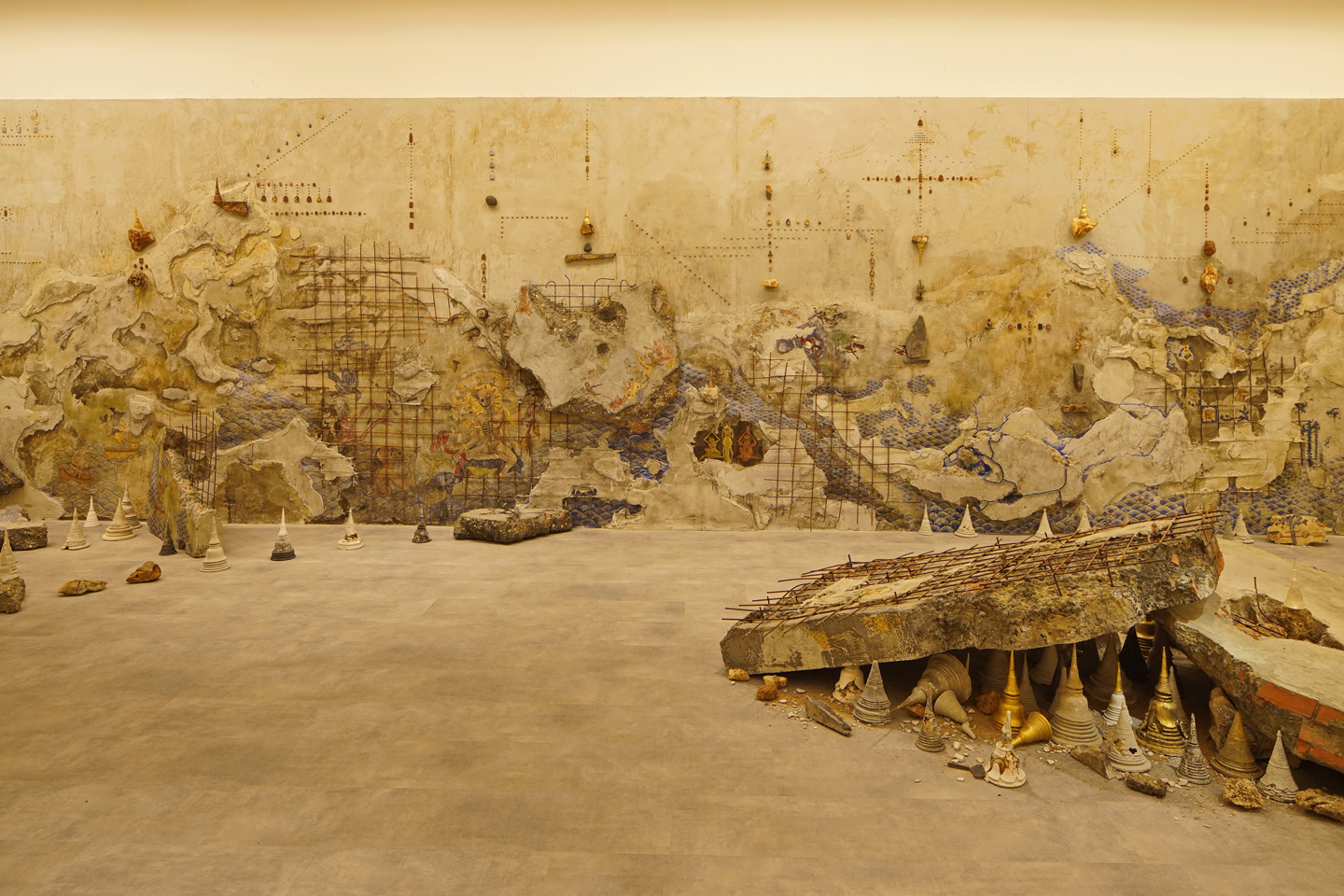 Commenting on Yodmanee's nomination, Akiko Miki, as chair of the jury said: "Her painterly, sculptural and architectural work creates a unique, breathtaking landscape by mixing microscopic and macroscopic visions with Buddhist cosmology, traditional and modern techniques, and natural and artificial materials. We look forward to seeing how her critical sensibility could provide profound insights about human civilization, natural conditions, and spirituality in our contemporary age in the insular context of the Seto Inland Sea."
After receiving the prize, Yodmanee visited Benesse Art Site Naoshima in early March, 2017, where she began to work on her ideas to create an installation there.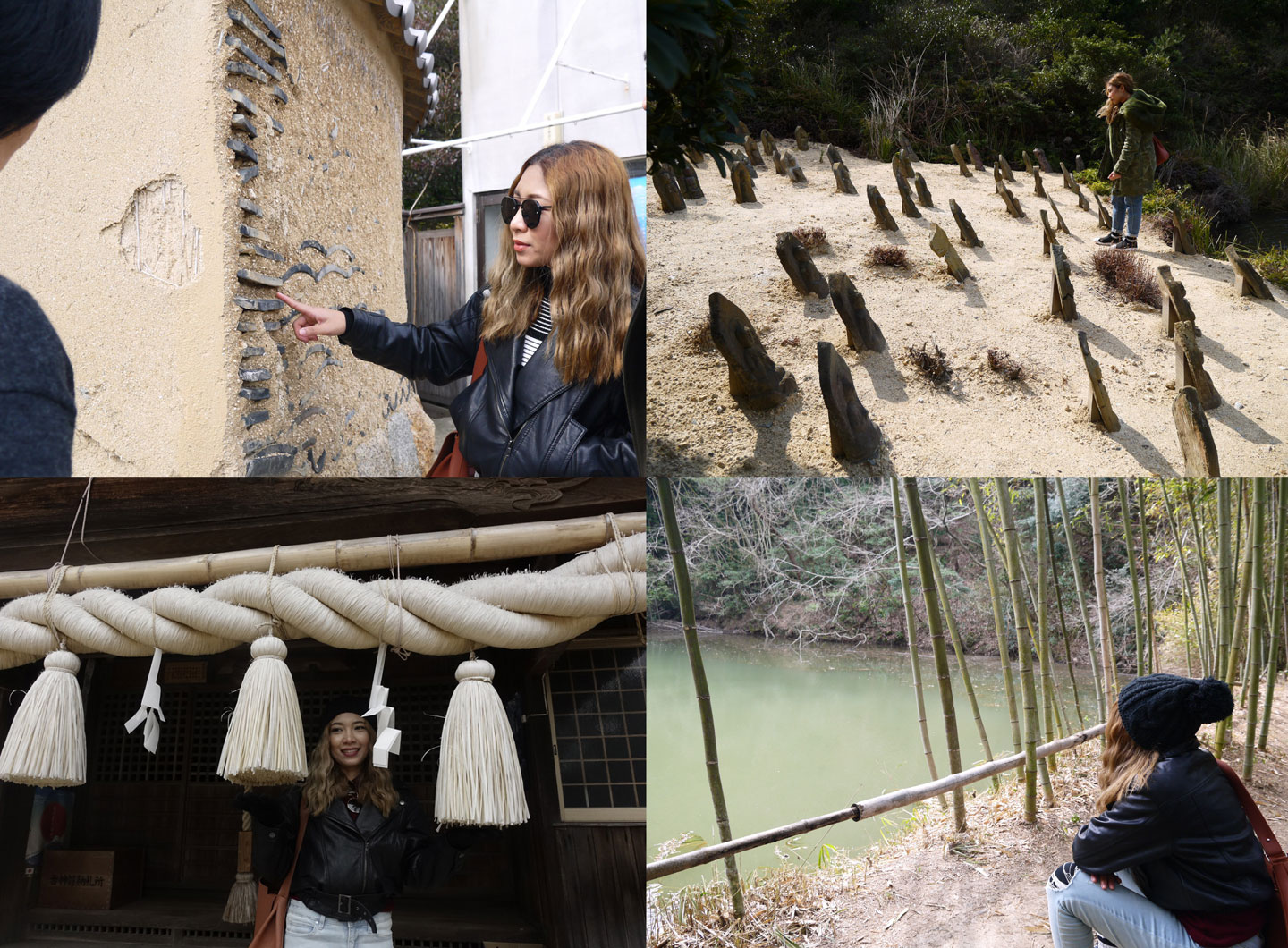 After her visit, she spoke about her impression of Benesse Art Site Naoshima:"The places I've created my artwork in have mainly been cities such as Singapore, Shanghai, and Bangkok. The natural surroundings in which Benesse Art Site Naoshima is set is wonderful. It is quiet and peaceful, and I feel at ease here. It somehow reminds me of my hometown. I am very happy to be able to have my art be shown in such a place. I am thinking of creating a space that can make all people feel at peace regardless of their religions, here on this island so rich with nature."
The Benesse Prize has entered a new phase now, as it has shifted from Venice to Singapore, hoping to better highlight contemporary art and artists from Asia.
Yodmanee is in the process of developing the ideas for her artwork. How will she use her critical sensibility to incorporate her artistic vision for this upcoming artworkt into the space at Benesse Art Site Naoshima ? Please look forward to it.

*1
About the 11th Benesse Prize
Benesse Holdings, Inc. and Singapore Art Museum (the organizer of Singapore Biennale 2016) partnered to award the 11th Benesse Prize. After a first selection chosen by the Benesse Prize jury among the artists participating in Singapore Biennale 2016, the finalist was chosen by Benesse Holdings, Inc. and Fukutake Foundation. The winner received a commission to create a work to be exhibited at Benesse Art Site Naoshima and a cash prize of JPY 3,000,000 (approx. USD 27,000).

The 11th Benesse Prize jury was composed of:
Luckana Kunavichayanont, Director, Bangkok Art and Culture Centre
Dr. Susie Lingham, Creative Director, Singapore Biennale 2016
Akiko Miki, International Artistic Director, Benesse Art Site Naoshima and Co-Director, Yokohama Triennale 2017
Fumio Nanjo, Director, Mori Art Museum
Suhanya Raffel, Executive Director, M+

The five artists shortlisted for the 11th Benesse Prize were:
Martha Atienza / Philippines
Bui Cong Khanh / Vietnam
Ade Darmawan / Indonesia
Qiu Zhijie / China
Pannaphan Yodmanee / Thailand

Past Benesse Prize Winners (awarded at the 46th to 55th editions of the Venice Biennale)
1st Benesse Prize (1995): Cai Guo-Qiang (China)
2nd Benesse Prize (1997): Alexandros Psychoulis (Greece)**
3rd Benesse Prize (1999): Olafur Eliasson (Iceland / Denmark)
4th Benesse Prize (2001): Janet Cardiff & George Bures Miller (Canada)
5th Benesse Prize (2003): Rirkrit Tiravanija (Thailand)
6th Benesse Prize (2005): Tacita Dean (UK)
7th Benesse Prize (2007): Adel Abdessemed (France, Algeria)
8th Benesse Prize (2009): Hans-Peter Feldmann (Germany)
9th Benesse Prize (2011): Adrian Villar Rojas (Argentine)
10th Benesse Prize (2013): Anri Sala (Albania, France)
**selected by the Venice Biennale official jury
*2
Zulkifle Mahmod (b. 1975, Singapore) is a sound and media artist who adopts a multidisciplinary and multi-genre approach that includes drawings, prints, sculptures and the readymade. He has exhibited in Singapore, Malaysia, Thailand, Hong Kong, China, Japan, Germany, Italy, Russia and Norway. He represented Singapore at the Ogaki Biennale (Japan, 2006) and Venice Biennale (2007). In 2010, he won the Straits Times Life! Theatre Award for best sound design (Singapore) and in 2015, his work was featured in 'Singapore: Inside Out', a travelling showcase of Singapore art which was presented in Beijing, London, New York and Singapore. He lives and works in Singapore.
Mahmod's commissioned artwork at the Singapore Biennale 2016, SONICreflection, is a sound installation featuring the sounds that make up daily life in a variety of Asian migrant communities in Singapore, gathering places for numerous Asian nationalities. Soichiro Fukutake, Founder and President, Benesse Art Site Naoshima commented on his decision to award Mahmod with a special prize: "I was deeply impressed by this particular work, skillfully incorporating voices and sounds collected from Asian migrant communities in contemporary Singapore. It is contemplative, triggering sensorial and poetic reflections on various social territories and the human environment, as well as on our lives."