TESHIMA SEAWALL HOUSE
In the old house along the shore in which the art work is set, the rhythm of drums, the sound of music boxes, and different video footage giving the impression of the house as an organic entity, pulsing with life. The once-abandoned house is brought to life, inviting viewers to reflect on the displacement and lives of human beings as well as to physically experience "the meeting of two different worlds" -- outside and inside, eastern and western, contrasting instruments, ocean and sky, the artificial and the natural, social and private.
Curated by Akiko Miki
information
※It's closed effective November 4th, 2019.
Artist Anri Sala has been conceiving a project for Teshima during the past three years, since winning the 10th Benesse Prize*. The installation entitled "ALL OF A TREMBLE" is exihibited in a whole house.

*Benesse Prize:Benesse Holdings, Inc. has awarded the Benesse Prize to encouraging talented artists with a pioneering spirit at the Venice Biennale. Anri Sala was awarded the prize in 2013.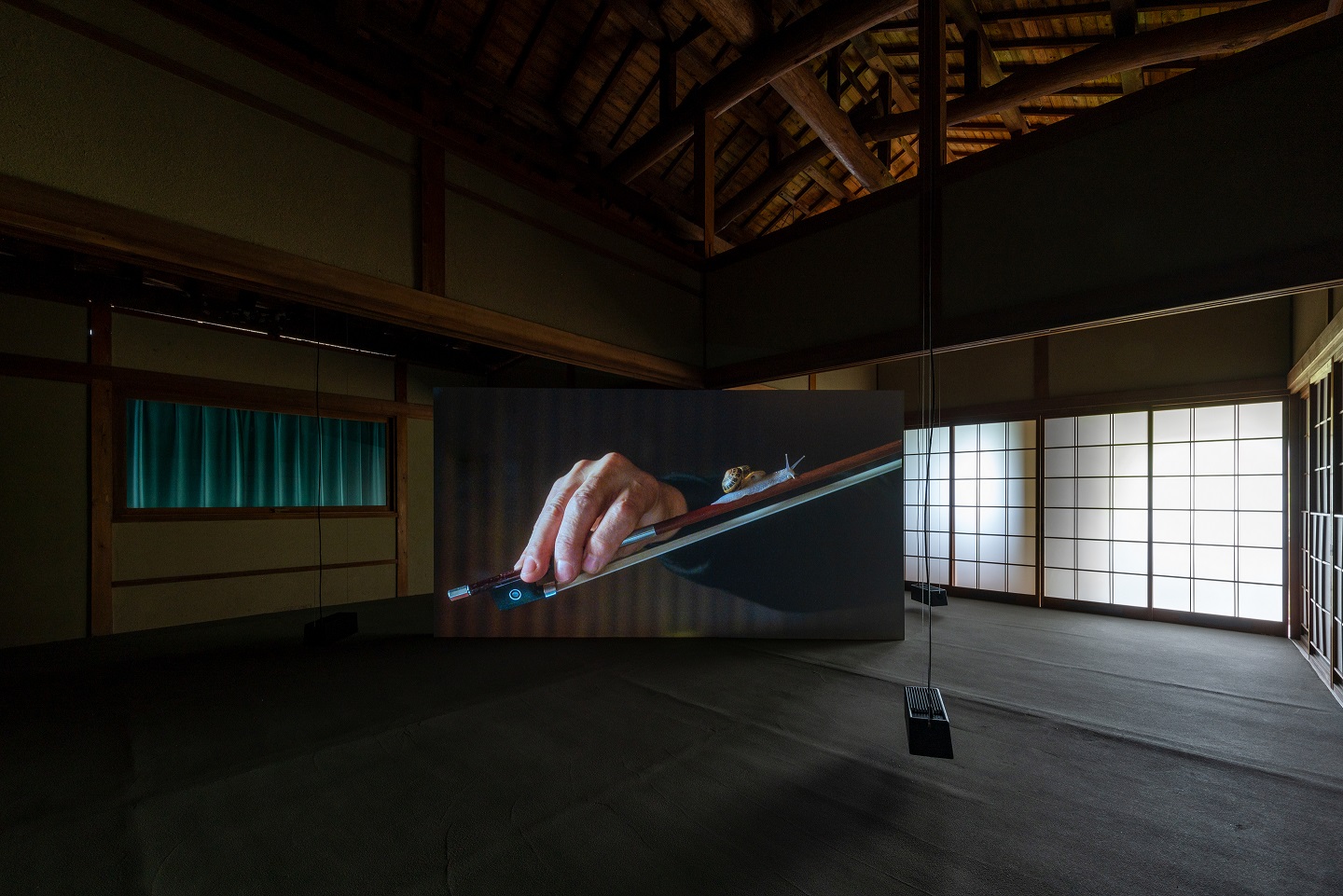 Information
Facilities and Services
For handicapped visitors
(1)Accessibility
Since we have renovated old buildings, some places are not accessible for visitors with disabilities and special needs.
We ask for your understanding.
We will support you as much as possible when you visit us, so please contact and discuss directly with our facilities.

(2)About lending wheelchairs, etc.
・Wheelchairs: Not available.
・Writing tools: Not available.
・Multi-purpose toilets: Not available.
・You may enter our facilities with a service dog, a seeing eye dog, and/or a hearing assistance dog.
Admission
・There is no group rate. No discount nor free admission is offered to guests with Disability Certificates (Physical Disability Certificates, Rehabilitation Certificates, or Mental Disability Certificates).
・Credit cards are not accepted.
Requests to visitors
When visiting the museum
・Pets are not allowed inside the artwork.
・Smoking, using cell phones, eating (including candy, gum, boxed lunches, etc.) or drinking is prohibited on the premises.
・Visitors may be refused entry if they appear intoxicated or otherwise pose a disturbance to other visitors.
When viewing the artworks
・Please do not touch the artworks.
・Please do not take photographs, videos, or make sketches inside the artwork. Visitors are also requested not to use fountain pens, ink, etc.
・The artwork is located in a residential area. Please be mindful while exploring the island.
About using drone
・It's strictly prohibited to operate Unmanned Aircrafts (UAs) /Drone in Benesse Art Site Naoshima premises without our prior permission due to safety assurance reasons for the people, architecture and artworks.
Contact
423 ieura, Teshima, Tonosho-cho, Shozu-gun, Kagawa 7614661 Japan
Tel. +81-(0)87-892-2887 (Benesse Holdings, Inc.)
Fax. +81-(0)87-840-8277
For inquiries, please click HERE.