Benesse House Spa operational hours starting from April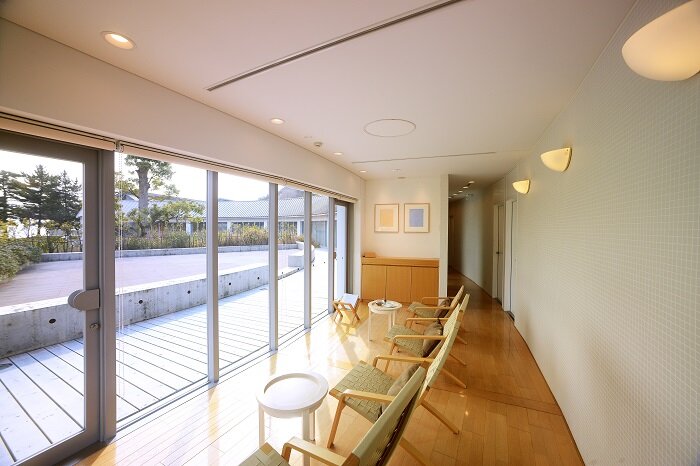 To prevent the spread of the novel coronavirus, starting in April, we will be open on Fridays, Saturdays, and national holidays. However, from Sunday to Thursday, we will operate by reservation only with bookings made three or more days in advance. We understand that it is inconvenient for our guests,and will be offering a body treatment at a special reduced price. We invite you to take advantage of this offer during your stay at Bennesse Art Site Naoshima.
Opening Days: Fridays Saturdays and National Holidays : Open as usual

Opening Hours: Sunday -Thursday : By reservation only with booking three or more days in advance


1) Aroma Therapy Body Treatment 60 Minutes (Regular price: 17,600 Yen) → 13,200 Yen

2) Aroma Therapy Body Treatment 90 Minutes (Regular price: 22,000 Yen) → 16,500 Yen

3) Aroma Therapy Body Treatment 120 Minutes (Regular price: 26,400 Yen) → 19,800 Yen

(10 %Tax included)
【Comment from Spa Staff Members】

Benesse House Spa's treatment allows you to feel the rhythm of the Seto Inland Sea's waves with a calm and soothing special touch. Even the herbal tea served after the treatment spreads throughout your mind and body and supports a healthy daily life. The fragrance of fresh essential oils such as rosemary, mint, bay laurel, and the like have a cool feeling and heal summer fatigue. We recommend it for cases such as inflammation after sunburns or even to care for your exhausted legs after a lot of walking. We prepare organic essence to match each season so be sure to visit the spa!
【Regarding measures taken by Benesse House SPA in response to Coronavirus】

-Therapists will wear masks at all times.
- Sanitizers will be available at all times to disinfect hands and fingers.
- Rooms will be thoroughly cleaned with alcohol, etc., and essential oils that are highly effective in eliminating bacteria and viruses will be used to purify the air.
- Linen-type items such as bed sheets and gowns will be meticulously changed and equipment used will be disinfected.
【To ensure safety, we ask for customers' cooperation regarding the following】

- Please disinfect their hands and fingers and wear a mask when entering the spa.
- Please cooperate with us in health checks.
Reservations and Inquiries | Benesse House Contact Form