Announcement
<Tribute to Christian Boltanski Les Archives du Coeur
Limited Installation Movie>
Christian Boltanski has passed at the age of 76, on the 14th of July 2021.

Two of Boltanski's works in Teshima, Les Archives du Coeur and La forêt des murmures will celebrate their 11th and 5th anniversaries on July 18 (Sun.) and 19 (Mon.), 2021.
* Les Archives du Coeur opened on July 19, 2010 La forêt des murmures opened on July 18, 2016.

The artist recorded his own heartbeats at Les Archives du Coeur in Teshima in his lifetime. As a tribute to the memories of his life and legacy, an installation movie of the artist's own heartbeats played back in the Heart Room will be exclusively presented on the anniversary of the artwork.
Date :2021/7/19 19:00 JST
The video will be uploaded on official website and Instagram account of Benesse Art Site Naoshima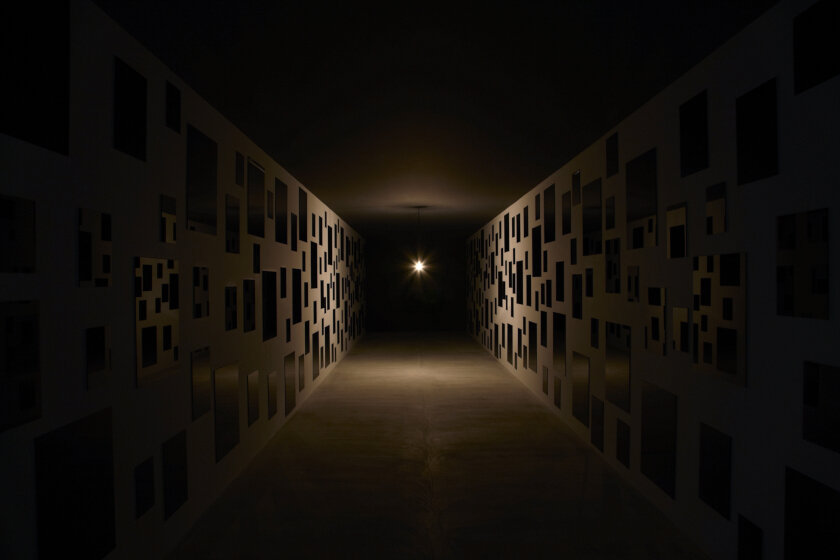 Christian Boltanski Les Archives du Coeur :Heart Room (Photo Yasuhide Kuge)
We will update you via social accounts once released.
Twitter Facebook Instagram
<Christian Boltanski>
Born in Paris, 1944 and died in 2021. Explores themes of life and death in a variety of media, including video, photography, painting, sculpture, and multimedia installations. In addition to attempts at recreating personal histories, Mr. Boltanski captures memories of anonymous individuals through cookie tin-boxes, candles, thousands of photos, articles of used clothing, and personal names, among other things, to express the importance, transience, and fading of human existence. Boltanski exhibitions have been held at leading museums worldwide, and the artist has contributed to many international art festivals including Documenta (1972, 1977), Venice Biennale (1975, 1980, 1993, 1995), and Echigo-Tsumari Art Triennale, Niigata (2000, 2003, 2006, 2009). He is one of the most significant French contemporary artists.
Contact:
Fukutake Foundation Public Relations( Sanae Ota)
761-3110, 2249-7, Naoshima, Kagawa Japan Tel. 087-892-2550 Fax.087-892-2011
Press Contact