Benesse House SPA Reopening Announcement|June 20th,2020
Benesse House Spa has been closed for a while to prevent the spread and infection of COVID-19, However we are gratefully announcing the reopening of the spa from June 20th. We will be open only on Saturdays and Sundays and provide only body treatments at a valuable special price.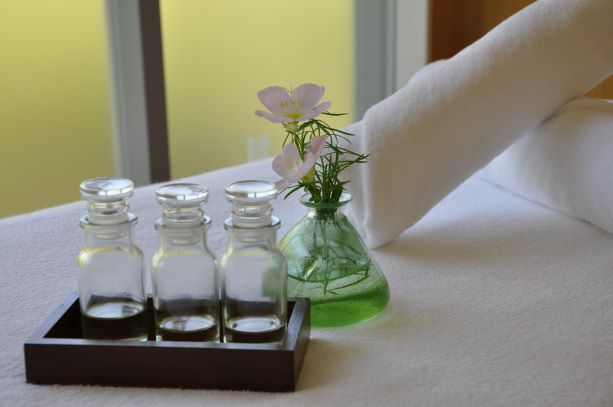 Reopening Date:
June 20th (Sat), 2020

Opening Day:
Saturdays and Sundays only

Opening Hours:
Saturdays 3:00 pm - 11:00 pm
Sundays 10:00am - 7:00pm

Menus:
・Aroma Therapy Body Treatment 60min.・・・17,600JPY → 13,200JPY
・Aroma Therapy Body Treatment 90min.・・・22,000JPY → 16,500JPY

(10% tax included)
【Terms and Conditions】

・Advance appointment is required. Please make a reservation your preferred date, time, and menus.
・Your therapist will be happy to discuss your treatment details with you.
・Late arrival may result in lost or shortened appointment time.
・Treatment may be refused due to physical condition or contraindications such as illness, high blood pressure, or on-going menstruation, or for persons who are under a doctor's care or alcohol-impaired.
・Pregnancy less than 20 weeks is a contraindication for treatment. For any pregnancy, please be sure to obtain your doctor's consent before making an appointment.
・Appointments must be canceled by 8:00 pm the night before. A 50% cancellation charge will be charged after this time.
【Regarding measures taken by Benesse House SPA in response to the coronavirus】

- Therapists will wear masks at all times.
- Sanitizers will be available at all times to disinfect hands and fingers.
- Rooms will be thoroughly cleaned with alcohol, etc., and essential oils that are highly effective in eliminating bacteria and viruses will be used to purify the air.
- Linen-type items such as bed sheets and gowns will be meticulously changed and equipment used will be disinfected.
【To ensure safety, we ask for customers' cooperation regarding the following】

- Please disinfect their hands and fingers and wear a mask when entering the spa.
-Please cooperate with us in health checks.
Inquiries | Benesse House