The 13th Benesse Prize Awarded to Singapore Biennale 2022 Artist Haegue Yang
The 13th Benesse Prize was awarded to Haegue Yang of South Korea by Benesse Holdings, Inc. ("Benesse") and the Singapore Art Museum (SAM). The award ceremony was held at the Singapore Art Museum on Oct 15th, 2022.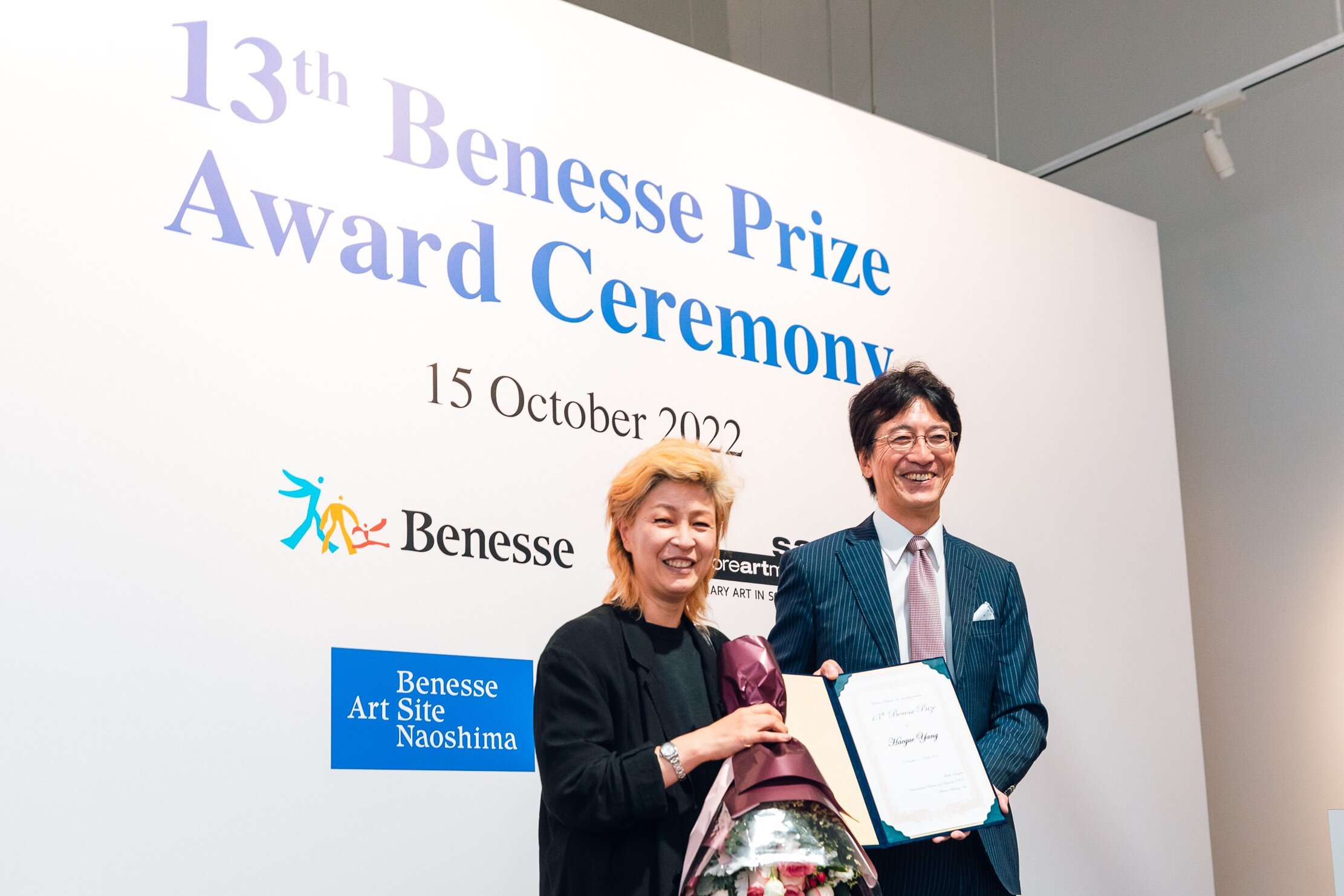 The 13th Benesse Prize was presented in collaboration with SAM, the organizer of Singapore Biennale 2022. The prize recognizes an artist whose work embodies an experimental and critical spirit and who has the potential to create works that relate to Benesse's philosophy of "well-being".
The winner of the 13th Benesse Prize was selected by a panel of international jury members. The jury shortlisted 5 Singapore Biennale artists: Pratchaya Phinthong (Thailand), Walid Raad (Lebanon), Sawangwongse Yawnghwe (Myanmar) Araya Rasdjamreansook (Thailand) and Haegue Yang Haegue Yang was ultimately selected as the winner of the 13th Benesse Prize.
For more information, Please refer to the press release.
Press release【The 13th Benesse Prize Awarded to Singapore Biennale 2022 Artist Haegue Yang】