Teshima Art Museum
Uniting the creative visions of artist Rei Naito and architect Ryue Nishizawa, Teshima Art Museum stands on a hill on the island of Teshima overlooking the Seto Inland Sea. The museum, which resembles a water droplet at the moment of landing, is located in the corner of a rice terrace that was restored in collaboration with local residents.
Structurally, the building consists of a concrete shell, devoid of pillars, coving a space about 40 by 60 meters and with a maximum height of 4.3 meters. Two oval openings in the shell allow wind, sounds, and light of the world outside into this organic space where nature and architecture intimately interconnect. In the interior space, water continuously springs from the ground in a day long motion. This setting, in which nature, art and architecture come together with such limitless harmony, conjures an infinite array of impressions with the passage of seasons and the flow of time.
Hours & Admission
We sell Online Tickets for Teshima Art Museum on the web. Reservation is required by the day before. For more details, please visit here.
Hours:

March 1 - Septem

ber 30


10:00 a.m.-5:00 p.m.
(Last admittance: 4:30 p.m.)
October 1 - last day of February
10:00 a.m.-4:00 p.m.
(Last admittance: 3:30 p.m.)
Closed:

Tuesdays (March 1 - November 30)
Tuesdays to Thursdays (December 1 - last day of February)
*Open on national holidays but closed the next day.
*Open on Tuesdays when Monday falls on a national holiday but closed on the next day.
Open Days Calendar
Admission:

JPY1,570
*free for children 15 and under

Group Visits:

If visiting the museum in a group (9 or more people), Please go to Group Visits.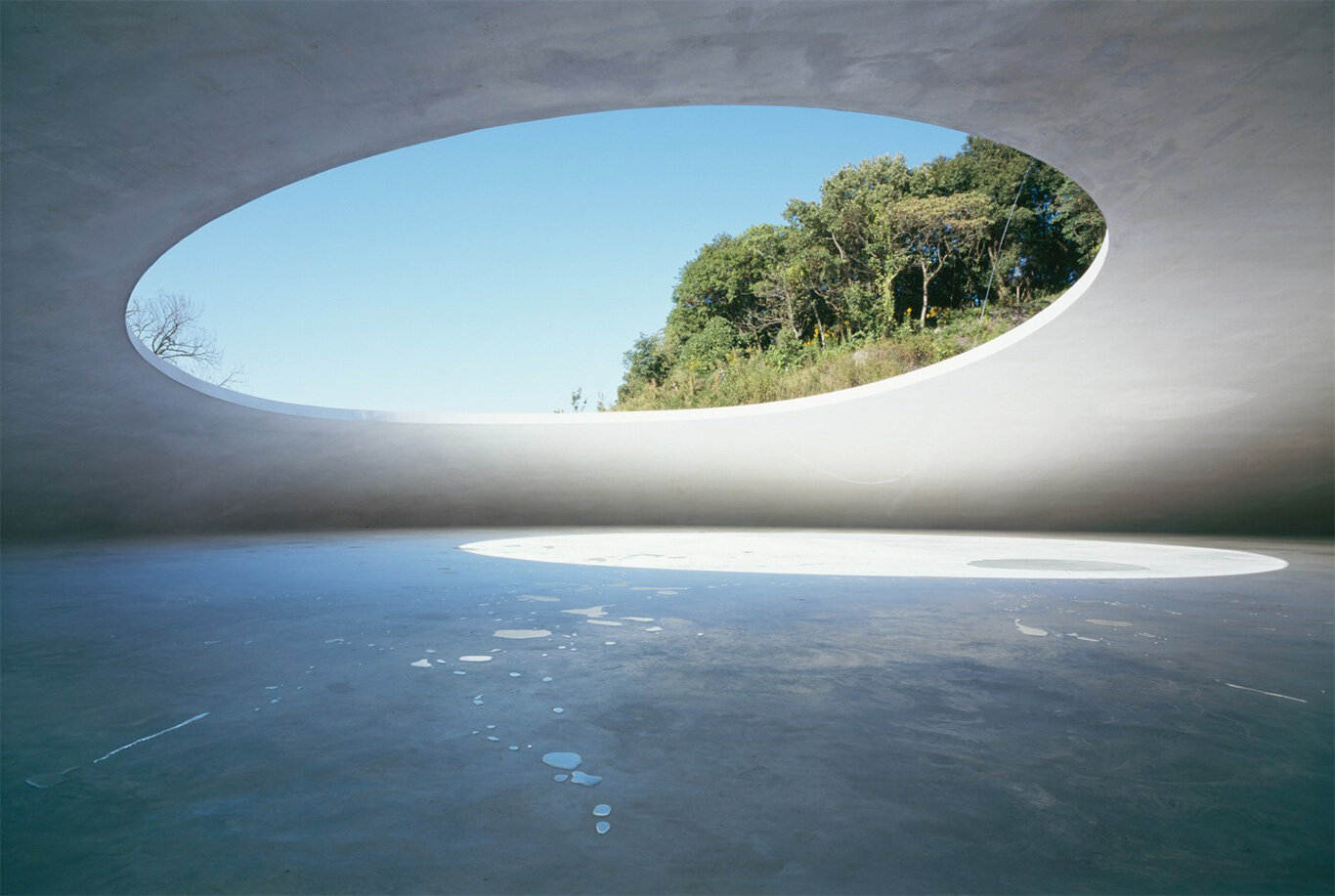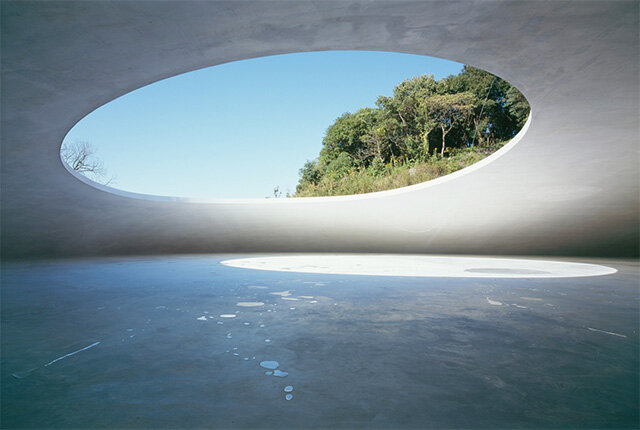 Artist
In "Matrix" at Teshima Art Museum, water trickles out from the ground, here and there, throughout the day. As light, wind and the voices of birds ー on occasions also rain, snow, and bugs ー enter through the two openings and come in resonance with each other, an infinity of expressions are revealed as time passes. Immersing calmly in this space, feeling united with nature, we may sense the joy of life on earth.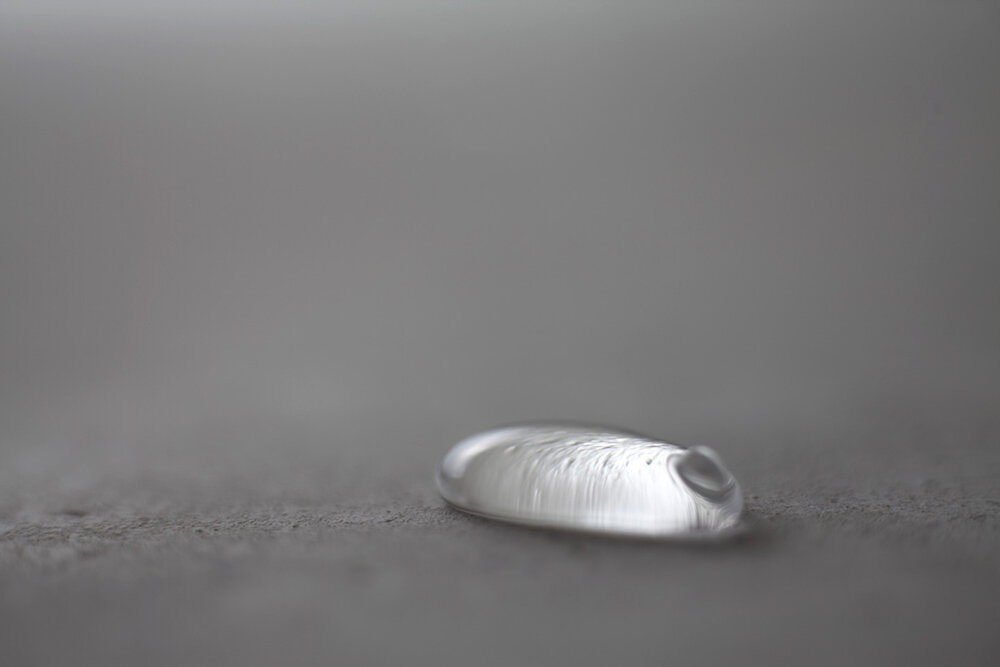 Architect
The droplet-shaped architecture of Teshima Art Museum was designed by architect Ryue Nishizawa.
The structure measures about 40 meters by 60 meters, with a maximum height of 4.5 meters. It is a low concrete-shell structure without pillars or columns to support it. The surrounding nature directly ows through the two openings into its organic and horizontal interior space. All the plants used here are indigenous weeds growing on Teshima, so that the museum becomes part of the environment of the Karato area. Walking along the promenade leading to the museum, one can enjoy the beautiful view and learn about the history of the area.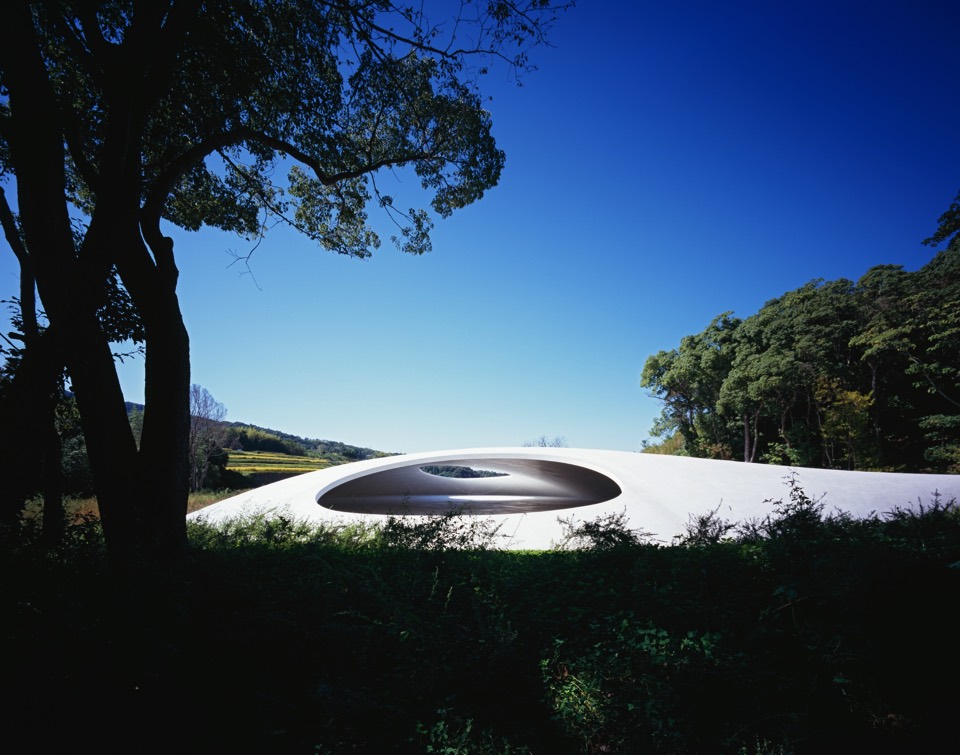 Other Facilities
A cafe and shop adjacent to Teshima Art Museum, designed by architect Ryue Nishizawa.
Enjoy snacks made with locally grown rice and drinks blended with local fruit at the cafe.
Hours:

March 1 - September 30


10:00 a.m.-5:00 p.m.(Last order: 4:30 p.m.)


October 1 - last day of February


10:00 a.m.-4:00 p.m.(Last order: 3:30 p.m.)
Closed:

The cafe is closed when the museum is closed.
Tel:

+81-(0)879-68-3555

(Teshima Art Museum)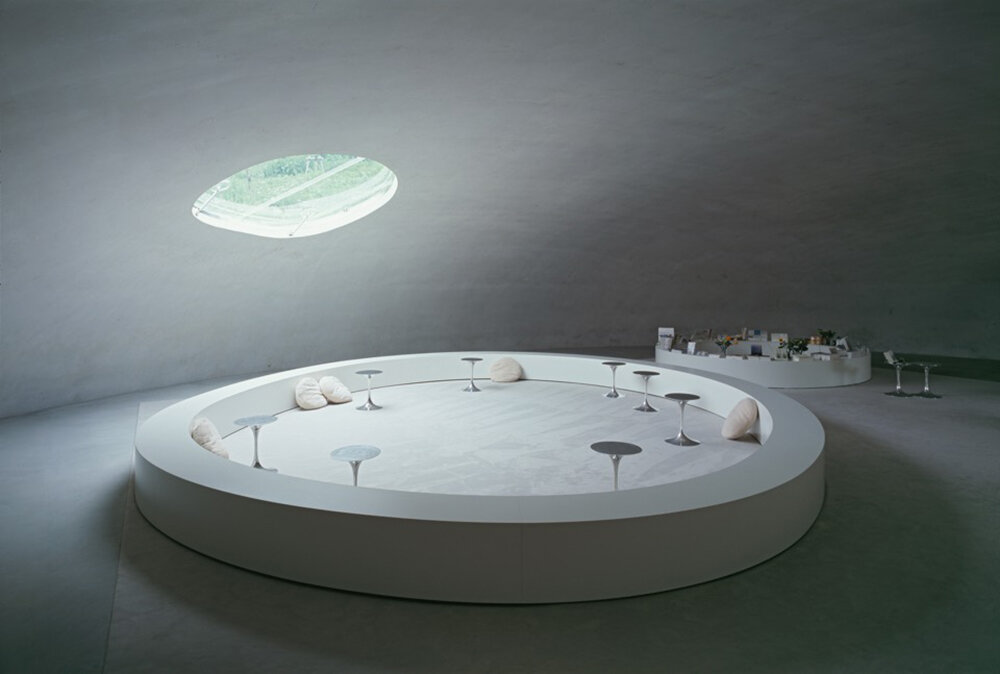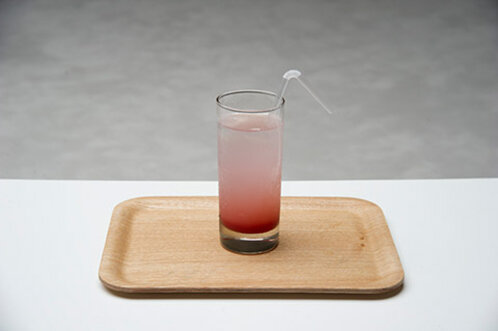 Soda made with strawberry puree supplied from strawberry growers on Teshima. (only available in summer)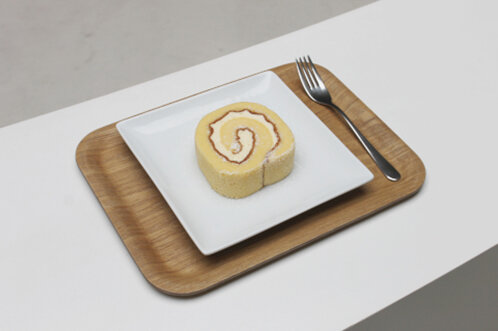 Swiss roll made with lemon grown in Teshima.
The shop offers books on Teshima Art Museum and related exhibits, as well as original merchandise and products made with fresh Teshima produce in season.
Hours:

March 1 - Septem

ber 30




10:00 a.m.-5:00 p.m.




October 1 - last day of February




10:00 a.m.-4:00 p.m.
Closed:

The shop is closed when the museum is closed.
Tel:

+81-(0)879-68-3555

(Teshima Art Museum)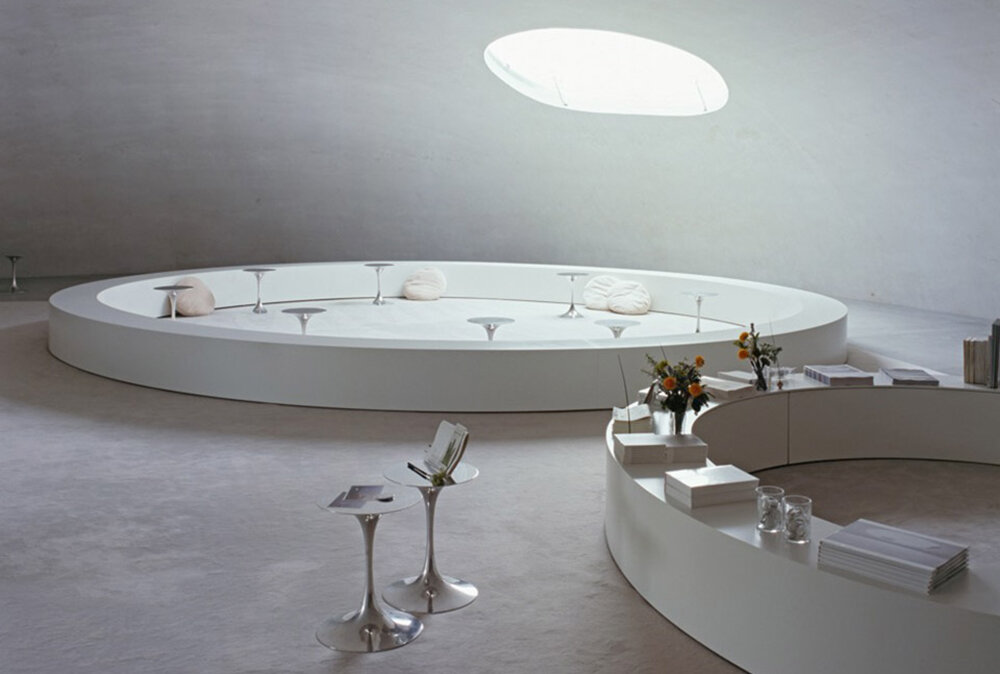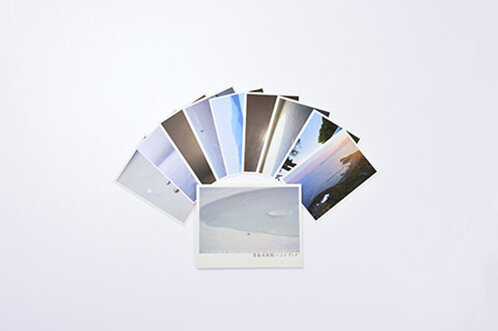 "Teshima Art Museum Handbook" contains photographs depicting the many variations of the art museum from the morning through the evening accompanied by text written by the artist Rei Naito and the architect Ryue Nishizawa.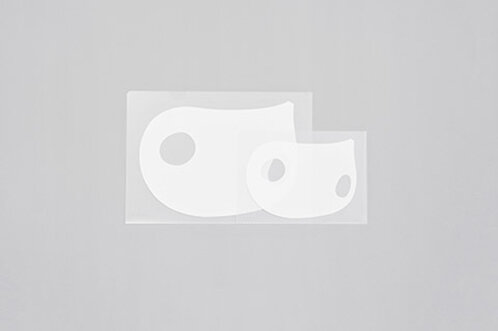 Original design by Ryue Nishizawa. A special ink is used for the drawing of the art museum, lending a sense of depth. Available in A4 and A5 sizes.
Programs
Program
Special morning program
In this special viewing program, visitors are invited to experience the very beginning of this cycle, as water starts trickling out, marking the beginning of a new day.
Dates:

2023: 9 April, 14 May, 11 June, 9 July, 20 August, 10 September, 15 October, 12 November, 10 December
2024: 7 January, 14 January, 21 January, 28 January, 18 February, 10 March
Time:

9:00-10:00 (approx. 1 hour) * Registration: 8:45-9:00
Fee:

JPY2,000 (including admission fee / re-entry only on the same day)
Reservations:

Contact us from here .
Group Visits
Group Visits

9 people and more
Group visits to the museum must be booked in advance. This enables us to schedule groups throughout the day to avoid overcrowding. A group of up to 15 is admitted in every 30 minutes.
Information
Facilities and Services
For visitors with babies or small children
・Baby carriages may be taken into the museum.
・Please note that there is no nursing room in the museum.
・There is one restroom with a changing table in the museum.
For handicapped visitors
(1)Accessibility
Due to characteristics of facility, some places are not accessible for visitors with disabilities and special needs.
We ask for your understanding.
We will support you as much as possible when you visit us, so please contact and discuss directly with our facilities.

(2)About lending wheelchairs, etc.
・Wheelchairs: We have one wheelchair available on a first-come, first-served basis.
・Writing tools: Available.
・Multi-purpose toilets: There is one Multi-purpose toilet at the Ticket Center.
・You may enter our facilities with a service dog, a seeing eye dog, and/or a hearing assistance dog.
About admission
・No discounts are offered for groups and holders of Disability Certificates (Physical Disability Certificates, Rehabilitation Certificates, or Mental Disability Certificates) are not granted free entry.
・We accept the following credit cards: AMEX, Diners, JCB, Master Card, NICOS, VISA.
Requests to visitors
When visiting the museum
・Parking spaces are limited. Please use public transport if at all possible.
・Some of the spaces in the museum require you to remove your shoes. To make your visit more relaxing, we recommend for your visit that you wear shoes that are easy to take off and put on again.
・Please do not bring large objects (suitcases, umbrellas, tripods, etc.) into the museum. These should be placed in coin lockers or left at the Ticket Center.
・Pets may not be taken into the museum.
・Smoking is prohibited on the museum premises.
・The use of cell phones is prohibited on the museum premises.
・Other than in the cafe, visitors may not eat (including candy, gum, boxed lunches, etc.) or drink on the museum premises.

・

Visitors may be refused entry if they appear intoxicated or otherwise pose a disturbance to other visitors.

・Please take any garbage away with you.
When viewing the artworks
・Please do not touch the artworks themselves.
・Please do not take photographs, videos, or make sketches in the museum. Visitors are also requested not to use fountain pens, ink, etc.
About using drone
・It's strictly prohibited to operate Unmanned Aircrafts (UAs) /Drone in Benesse Art Site Naoshima premises without our prior permission due to safety assurance reasons for the people, architecture and artworks.
Contact
607 karato, Teshima, Tonosho-cho, Shozu-gun, Kagawa 7614662 Japan
Tel. +81-(0)879-68-3555
Fax. +81-(0)879-68-2182
Inquiry form