New artwork unveiled at Inujima "Art House Project" C-Art House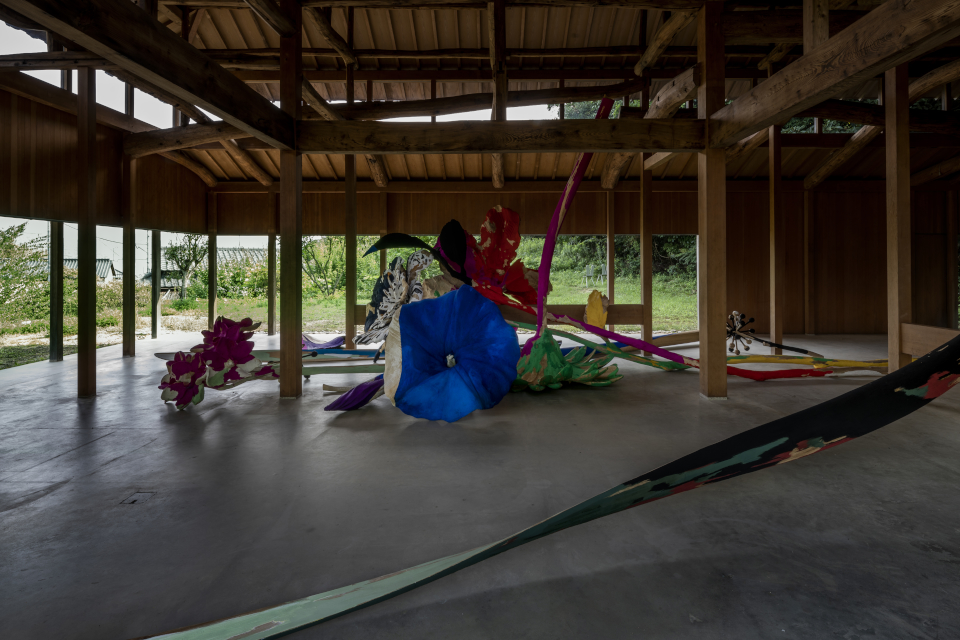 Photo: Yoshikazu Inoue
Untitled (Flowers at C-Art House), a work by Masanori Handa has been unveiled at Inujima "Art House Project" C-Art House on July 19, 2019.

This large wooden sculpture which has been inconspicuously installed in C-Art House, formerly an assembly hall, is imbued with a quiet energy akin to that of cut flowers which have been placed at a sacred site. This work was created by drawing inspiration from the energy of the residents of Inujima. It draws its breath from the "life" of the island and will continue to evolve.
Inujima "Art House Project" C-Art House
Masanori Handa
Born in 1979 in Kanagawa Prefecture. "Nakakiyo no Entakukei" (Ota Fine Arts, 2015); "The Door into Summer: The Age of Micropop" (Art Tower Mito, Ibaraki, 2007); "The Echigo-Tsumari Art Triennial" (Niigata, 2006). Joined the "Rolex Mentor and Protégé Arts Initiative" in 2008.