Kimiko Nishimoto Photo Exhibition
Kimiko Nishimoto took up photography in her 70s after being encouraged to do so by a friend, and even now, at over 90 years of age, whilst adding to her circle of friends, the artist continues to take on new challenges through the lens of her camera. The photographs are exhibited with words from the artist, so we can catch a glimpse into the art of living in abundance, through her in the act of enjoying life.
Hours & Admission
Hours:

9:30~16:30
Closed:

Please check the

SETOUCHI TRIENNALE 2022

for opening hours and closed days.
Admission:

JPY300
*Free for children 15 and under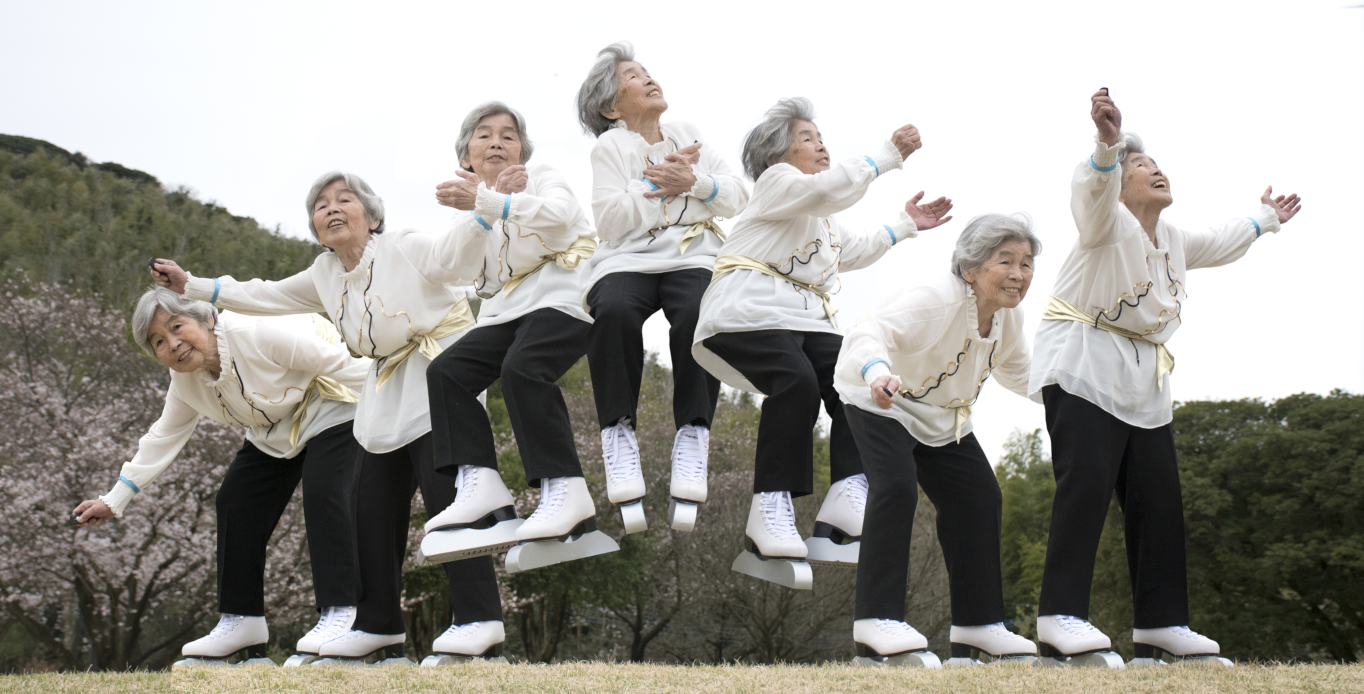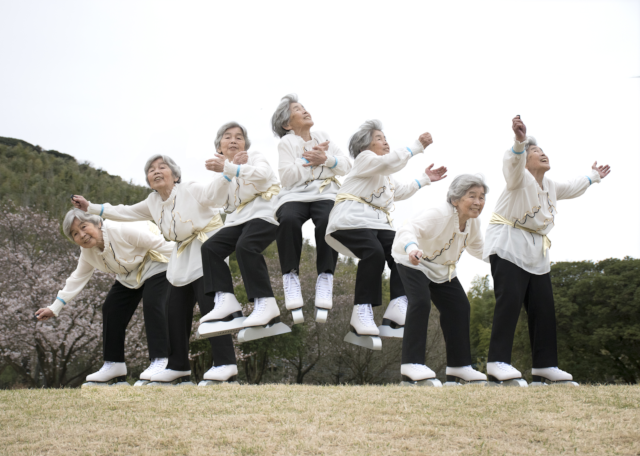 Artist
Kimiko Nishimoto was born as the second daughter of 7 siblings in Brazil, where her parents had come as agricultural advisors.
She returned to Japan with her family when she was 8 years old. After graduating from a girls' school and beauty school, she started a beauty salon on the property of her home.
Her admiration for her 2 younger brothers, who became bicycle racers and toured the country, inspired her to close down her beauty salon, obtain a Class A license at a bicycle racing school, and become a female bicycle racer at the age of 22.
After a number of races, she retired at the age of 27 after marrying Hitoshi Nishimoto, a tax office employee who was in charge of her family's tax affairs.
She had 3 children, and helped out her family financially by working part time in between raising her children.
At the age of 72, she touched a camera for the first time at "Yubijuku," a photography course run by her eldest son/art director, Kazutami. She mainly shoots indoors because of her weak back and legs. Her works have a distinctive originality.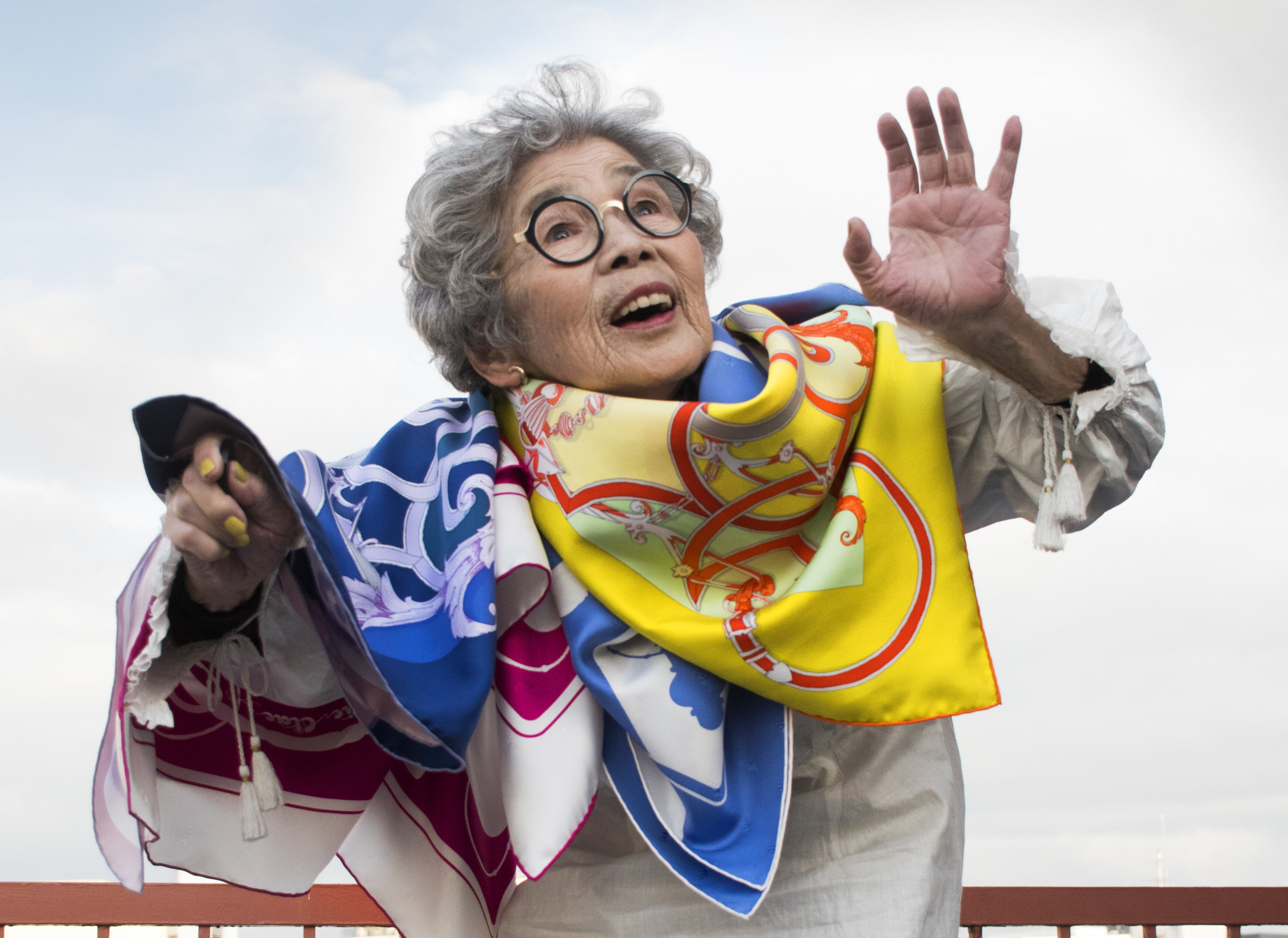 Information
Facilities and Services
For disabled visitors
(1)Accessibility
Since we have renovated old buildings, some places are not accessible to visitors with disabilities and special needs.
We ask for your understanding.
We will support you as much as possible when you visit us, so please contact and discuss directly with our facilities.

(2)About lending wheelchairs, etc.
・Wheelchairs: Not available.
・Writing tools: Not available.
・Multi-purpose toilets: Not available.
・You may enter our facilities with a service dog, a seeing-eye dog, or a hearing assistance dog.
Admission
・There is no group rate. No discount nor free admission is offered to guests with Disability Certificates (Physical Disability Certificates, Rehabilitation Certificates, or Mental Disability Certificates).
・Credit cards are not accepted.
Requests to visitors
When viewing the artworks
・Pets are not allowed inside the artwork.
・Smoking, using cell phones, eating (including candy, gum, boxed lunches, etc.) or drinking is prohibited on the premises.
・Visitors may be refused entry if they appear intoxicated or otherwise pose a disturbance to other visitors.
・Please do not touch the artworks.
・The artwork is located in a residential area. Please be mindful while exploring the island.
About using drone
・It's strictly prohibited to operate Unmanned Aircrafts (UAs) /Drone in Benesse Art Site Naoshima premises without our prior permission due to safety assurance reasons for the people, architecture, and artworks.
Contact
837 Karato, Teshima, Tonosho-cho, Shozu-gun, Kagawa 7614662 Japan
Tel. +81-(0)87-813-0853 (Setouchi Triennale Executive Committee Office)
Fax. +81-(0)87-813-0858
For inquiries, please click HERE.